No Longer Skeptical: Global Warming Real and Man-Made Says Berkeley Earth Surface Temperature Director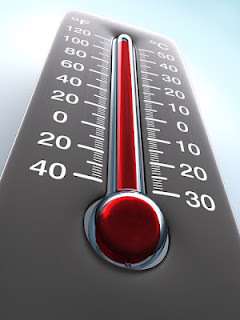 Physicist Richard Muller is reporting the results of his Berkeley Earth Surface Temperature reanalysis online in an op/ed in the New York Times. Yesterday, I cited sections of that op/ed, but now the entire piece is available. Again, the BEST team has looked at the global temperature record and concluded that the average temperature has increased 2.5 degrees Fahrenheit since the 1750s. More than half the increase (1.5 degrees Fahrenheit) has occurred since the 1950s.
From the op/ed:
We carefully studied issues raised by skeptics: biases from urban heating (we duplicated our results using rural data alone), from data selection (prior groups selected fewer than 20 percent of the available temperature stations; we used virtually 100 percent), from poor station quality (we separately analyzed good stations and poor ones) and from human intervention and data adjustment (our work is completely automated and hands-off). In our papers we demonstrate that none of these potentially troublesome effects unduly biased our conclusions.

The historic temperature pattern we observed has abrupt dips that match the emissions of known explosive volcanic eruptions; the particulates from such events reflect sunlight, make for beautiful sunsets and cool the earth's surface for a few years. There are small, rapid variations attributable to El Niño and other ocean currents such as the Gulf Stream; because of such oscillations, the "flattening" of the recent temperature rise that some people claim is not, in our view, statistically significant. What has caused the gradual but systematic rise of two and a half degrees? We tried fitting the shape to simple math functions (exponentials, polynomials), to solar activity and even to rising functions like world population. By far the best match was to the record of atmospheric carbon dioxide, measured from atmospheric samples and air trapped in polar ice.

Just as important, our record is long enough that we could search for the fingerprint of solar variability, based on the historical record of sunspots. That fingerprint is absent. Although the I.P.C.C. allowed for the possibility that variations in sunlight could have ended the "Little Ice Age," a period of cooling from the 14th century to about 1850, our data argues strongly that the temperature rise of the past 250 years cannot be attributed to solar changes. This conclusion is, in retrospect, not too surprising; we've learned from satellite measurements that solar activity changes the brightness of the sun very little.
Go here to read the whole op/ed.