You Can Bet on the Olympics Online in 182 Countries, But Not the Land of the Free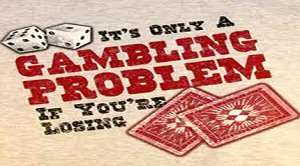 The Associated Press reports on the wide variety of betting options gamblers with their eyes on the Olympics will have. Some of the longer odds:
1,000-to-1 that a flying saucer will appear over Olympic Stadium during Friday's opening ceremony. Tough luck, presumably, if aliens don't make first contact until the next day.

Other longshots get slightly better odds, like 250-to-1 that every team in the 4×400-meter relay final drops the baton, or 33-to-1 that flamboyant London Mayor Boris Johnson accidentally lights his hair on fire with the Olympic torch.

And this being famously soggy London, of course they are taking bets on the weather, paying even-money that rain will mar the opening night. If that's not enough to make an Olympic fan cry, Ladbrokes will pay $50 on a $1 bet that it will rain every day, and 10-to-1 that a strike by transit workers will halt train service on the London Underground.
Gambling in Britain is a $9 billion a year industry, and the London Olympics are an event to capitalize on:
"We try to cater to most people's tastes," said Joe Crilly, a spokesman for William Hill, a gambling house that encourages punters—the U.K. term for gamblers—to contact them with any bet they can dream up. They also offer online gambling in 182 countries, though not in the United States or in other countries where it is prohibited.
Reason on America's online gambling ban, and more Reason on gambling