France's Socialist President Proposes the Policy Equivalent of Duct Tape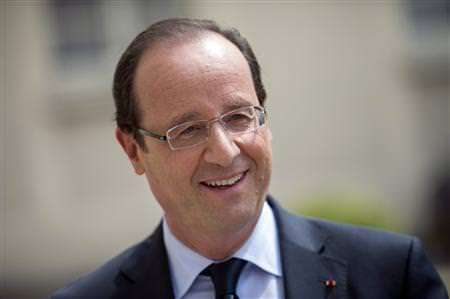 France's unemployment rate is rising to ten percent and beyond, and the inflexible workforce is slow to adapt to the jobs that are available. The country's new socialist government is left to sputter about layoffs by beleaguered industries, and to threaten higher costs for companies that would dare to contemplate more of the same. Oh yes, and the government plans to put people on the state payroll with make-work jobs — essentially bribing them to not cause trouble as the economy stumbles along. The end result has all the appearances of desperate tinkerers holding together a failing machine with rolls of duct tape.
President Francois Hollande's plan for tens of thousands of state subsidized jobs will not fix France's stagnant economy but it may be enough to keep angry unions and jobless youths off the streets as layoffs mount after the summer.

Two months into his presidency, Hollande faces a gathering storm as unemployment climbs past 10 percent and threatens to jump even higher this autumn.

Worsening prospects for many jobless youths have fed frustration in the poor suburbs that ring major French cities, which saw riots in 2005. France's militant unions, alarmed by mounting factory closures, are bristling for a fight.

"My hypothesis is that after holidays there will be social upheaval because people will no longer be able to express their frustration by voting," said Dominique Reynie, head of political think tank Fondapol.

"Everything Francois Hollande has done until now has been to prepare the French for a shock in the autumn."
The big fear here is the unions, and the young, with nearly a quarter of those 18-25 unemployed. Keeping idle hands out of the streets doesn't come cheap, though.
The cost of such plans, spread over a five-year term, is more than 11 billion euros, according to estimates by the Institut de l'Entreprise business group. Hollande's camp says the expense will be recouped by rolling back Sarkozy-era tax breaks.
But the subjects of those rolled-back tax breaks may have something to say in the matter. According to the Telegraph, "The latest estate agency figures have shown large numbers of France's most well-heeled families selling up and moving to neighbouring countries."
President Hollande may have to find another roll of duct tape.