Gene Healy on Obama's Descent into Self-Parody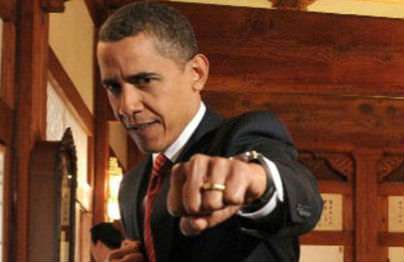 After much soul searching, Barack Obama has figured out where his presidency has gone wrong—and he shared it with CBS's Charlie Rose and viewers across the fruited plain Sunday morning. "The mistake of my first term—couple of years," the president allowed, "was thinking that this job was just about getting the policy right." At times, Obama confessed, he'd forgotten that "the nature of this office is also to tell a story to the American people that gives them a sense of unity and purpose and optimism, especially during tough times." He needed to do "more explaining, but also inspiring."
There you have it. Contemplating the policy wreckage that surrounds him, the president has concluded that what this country needs is a fresh injection of presidential hope. Like "more cowbell" in the old Saturday Night Live skit, it's the magic ingredient that makes everything better. Obama considers himself a sophisticated and nuanced guy, writes Gene Healy, so you wouldn't think his descent into self-parody would be quite so unsubtle.