Mitt Romney Can Win the Veepstakes by Picking an Earlier Version of Himself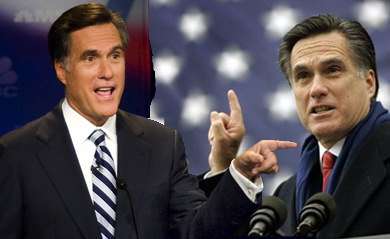 As speculation intensifies about who GOP presidential nominee Mitt Romney will pick to be his running mate, I believe I have determined the ideal vice presidential candidate for the former Massachusetts governor: Romney should travel back in time and pick an earlier version of himself.
This would provide policy balance and specifics to a campaign that's been criticized for being hazy about its governing plans. It would give Romney the advantage of sharing a ticket with someone who, while similar in outlook and character, has substantially different policy views on a variety of issues, including gun rights, immigration, and abortion, as well as someone who has been more supportive of federal stimulus spending and taking action in response to global warming. 
It would also help Romney reach beyond the typical GOP base. Running with a past version of himself would create an opportunity for Romney to reach out to skeptical Northeast moderates by pairing him with someone who has a demonstrated ability to pass bipartisan legislation in one of the most liberal states in the nation—even on issues that Democrats usually own, like health care.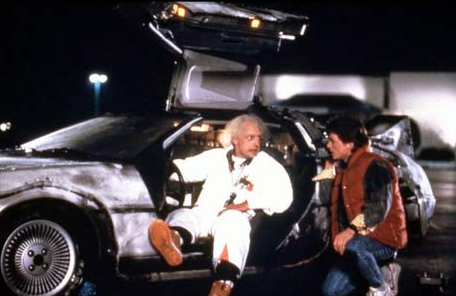 One possible downside with this strategy is that with two Romneys on the ticket, Romney might contradict himself. But that's a existing liability, and Romney's campaign has already become quite adept at dismissing or igniring charges of flip-flopping. This wouldn't be anything new. 
Putting a past version of Romney on the ticket would ensure a certain level of personal familiarity, which is important for a candidate who is known for not liking surprises. Indeed, it would fit in nicely with the way Romney's campaign operation is already run: Picking a past version of himself would help limit competition for the limelight, keeping the campaign's focus squarely on Romney, who is reported to be quite wary of media attention for any other individuals involved with the campaign. And it would allow Romney to continue to be the sole, undisputed boss of the Romney brand and the campaign operation. As Politico's Maggie Haberman pointed out in June, Mitt Romney's top political adviser is Mitt Romney. Who better, then, to fill out the ticket? The matchup even has a nice ring to it: Romney-Romney 2012.