Lawsuit Heats Up in Border Shooting of Teen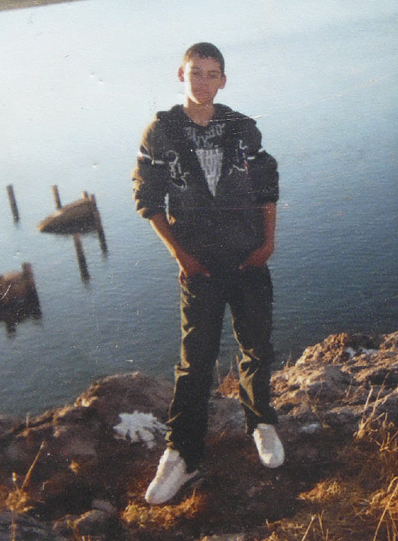 Back in June of 2010, Sergio Adrian Hernández Güereca, a 15-year-old kid who happened to live on the Mexican side of the international border, was shot to death by U.S. Border Patrol Agent Jesus Mesa Jr. The official story is that Sergio and his buddies were throwing rocks at the Border Patrol officer, and that he responded with gunfire — and that's OK, says the U.S. government. Not everybody agrees. The Mexican government, the ACLU and other civil rights organizations have joined a lawsuit filed by the boy's parents against the U.S. government.
Says the ACLU:
The government is claiming that Hernandez, a Mexican citizen, enjoyed no legal protections under the U.S. Constitution. The ACLU brief argues that the Constitution necessarily limits border agents' authority to use excessive force and that the victim was across the border does not eliminate constitutional constraints.

"It would be a dark and dangerous precedent for the courts to hold that federal agents can kill people with impunity merely because they are just across the border and not U.S. citizens," said Sean Riordan, staff attorney of the ACLU of San Diego & Imperial Counties. "Sergio's family deserves their day in court to ask that the government take responsibility when its agents abuse their power and kill without justification." The amicus brief argues the government's rationale is "staggering" and would mean that U.S. agents could intentionally shoot Mexican or Canadian citizens across the border with no judicial review when victims sought accountability.

The brief, filed by the ACLUs of Arizona, New Mexico, Texas, and San Diego & Imperial Counties, and by the national ACLU's Immigrant Rights Project, refutes the government's argument that the Hernandez family has no claim to protection since Sergio was "extraterritorial," or outside of U.S. territory and thus outside of the Constitution's protections.
Whatever your take on border politics, even if you think that the line on the map is some sort of barrier holding back barbarian hordes, it strikes me as a harsh position to maintain that there should be no legal recourse if an agent of the U.S. government decides to take potshots across an international border. And for those of us who care about such things, it's also contrary to the founders' quaint old ideas about inherent individual rights being, you know, inherent in everybody.
Shooting kids for throwing rocks seems like a move that should come under scrutiny, and maybe carry some consequences.