Read Reason Contributing Editor Michael C. Moynihan at the Wash Post's Right Turn Blog!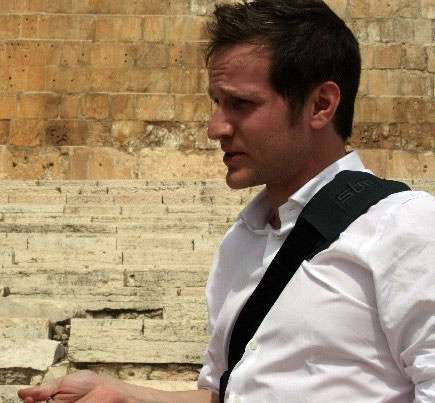 Former Reason staffer and current contributing editor Michael C. Moynihan (Reason archive here) is subbing for Jennifer Rubin over at the Wash Post's Right Turn blog this week.
He's already blogged about a statue to Che Guevara in Ireland, Syria's torture archipelago, Chris Rock's shakey grasp of U.S. history, and Kurt Andersen's ham-fisted case that libertarianism is the trouble with everything. And it's only Thursday (though it feels like Saturday)! Moynihan informs me that he'll be at Right Turn through July 13.
In New York, the latest plan to fight obesity involves creating outdoor playgrounds for adults. The New York Times explains: "The adult playground concept is borrowed from China and parts of Europe, where outdoor fitness areas for adults have become as routine as high-fiber diets or vitamin D supplements in preventive care, particularly for older people." So let's recap: $13 cigarettes, a ban on 20-ounce sodas, calorie counts on fast food menus, a war on salt and large, luxurious bike lanes throughout the five boroughs. In my experience — and I have had many, many conversations about these subjects with fellow Brooklynites — these are all developments welcomed by the people lamenting the "gentrification" of Brooklyn and the "Disneyfication" of Times Square). If only we could recreate Serpico's New York, but without all that dangerous high-fructose corn syrup.

Bonus: For those who romanticize the more "authentic" Times Square of the '70s and '80s, this sort of thing happened in broad daylight back in the "good old days" (from the fascinating Charlie Ahearn film, "Doin' Time in Times Square").