ObamaCare Decision: Chief Justice Roberts "Saved" Obamacare, Healthcare Mandate Survives as Tax, Medicaid Funding Can't Be Withheld for Non-Compliance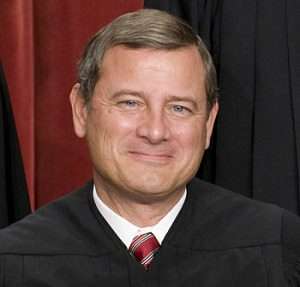 According to the SCOTUS Blog's live blogging: "Chief Justice Roberts' vote saved the ACA."
The court ruled the individual mandate cannot be implemented under the Commerce Clause, but it can survive as a tax.
From the opinion: "Our precedent demonstrates that Congress had the power to impose the exaction in Section 5000A under the taxing power, and that Section 5000A need not be read to do more than impose a tax. This is sufficient to sustain it."
Ilya Somin at Volokh.com says that was "the least likely basis for a win by the federal government"
The Supreme Court did, however, reject ObamaCare's Medicaid plans.
Barack Obama previously argued the individual mandate was not a tax.
Ezra Klein thinks there's still a lot of challenges ahead for ObamaCare.
Reason's Nick Gillespie will be talking about the decision on the Peter Schiff radio show shortly.
Read the whole ruling. [pdf]