Truck-Free Zones
Mobile snacking crackdown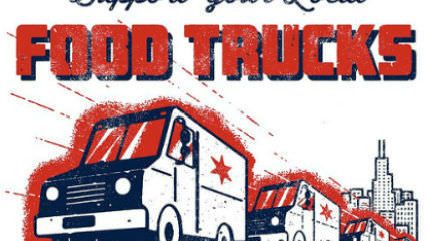 On April 19, food truck owners in St. Louis woke up to an unwelcome email message from city officials, featuring a map of the locations where food trucks were no longer welcome to offer their cupcakes, Vietnamese noodles, or traditional tacos and hot dogs.
Vendors are banned from selling within a 200-foot radius of any stationary restaurant in the downtown area. Other types of established food vendors enjoy a similar bubble of protection, as do the convention center and the city's two sports venues. Food truck owners were also reminded to stay away from hydrants and bus stops. The result: precious few areas where food trucks can legally operate.
"We have done our best to work with all food vendors downtown," Kara Bowlin, a spokeswoman for the mayor's office, told the St. Louis Post-Dispatch. "It is our hope that this map will make it easier for food trucks to find an allowed parking spot and will alleviate the issues between trucks and restaurants during the busy summer months."
Adding insult to injury, the message instructed food truck operators to keep a copy of the new map in their vehicles, putting the onus on honest entrepreneurs "to show to any police officers or license-collector representatives that you are in an allowed spot."