Pelosi Promises to Replace ObamaCare's Mandate if Struck Down, Insists "You have to eat your vegetables."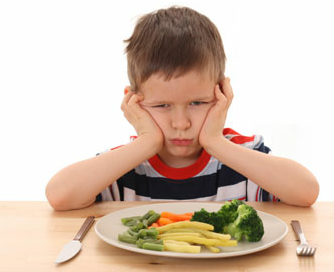 Answering questions from reporters today, Democratic House Minority Leader Nancy Pelosi previewed her party's likely legislative response should the Supreme Court strike down ObamaCare's health coverage requirement, suggesting that Democrats will look for a functional alternative to the mandate — a way to mandate insurance coverage without running afoul of the Constitution: 
You have to eat your vegetables — you have to have the mandate in order for this to work from a financial standpoint…If Americans like the idea that they and their children cannot be deprived for a lifetime of health care insurance because of a pre-existing health care condition, then that will require some other action if that is to happen. And what would that be? There could be something passed in the Congress, similar to what we had originally in the House bill, which was a surcharge on the wealthy to pay for aspects of that … States can take their own actions.
[Via ThinkProgress.]
"You have to eat your vegetables," eh? A poor choice of words given the critical emphasis on the question of whether an insurance mandate would allow Congress to mandate the purchase of other private goods, such as broccoli? Maybe so, but in context the reference seems intentional. After insisting that the mandate was "iron clad constitutionally," Pelosi brought up the broccoli question explicitly: "Let's hope and pray that the Court will love the Constitution more than it loves broccoli and that we will have a decision that is based on the merits and the Constitution of the United States." 
The political prospects for a mandate alternative of any sort won't be strong in the immediate wake of a high court ruling striking down the current requirement. But Pelosi's remarks make it clear that regardless of how the Supreme Court rules, some Democrats will still want to explore alternative means of asserting congressional power to mandate coverage. 
Last year I took a look at a number of possible mechanisms that might replace the mandate.