Nick Gillespie on Real Time with Bill Maher, Friday 12/22 6/22, With Kirk Douglas, Rachel Maddow, Mort Zuckerman, & Mark Ruffalo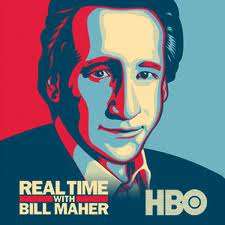 I'll be on HBO's Real Time with Bill Maher on Friday, June 22, at 10pm ET (the show airs throughout the weekend). Among the other guests: screen legend Kirk Douglas, MSNBC host Rachel Maddow, billionaire publishing magnate Mort Zuckerman, and actor Mark Ruffalo.
As regular Reason.com visitors will recall, I was on the show last July, where I sparred with Democratic Party operative Donna Brazile and Braddock, Pennsylvania Mayor John Fetterman, and actor John Turturro.
Among the feedback from last year's appearance:
Hey, @nickgillespie just bc you look like the Fonze with Aids doesn't mean you can ramble on like a fag

U stupid undercover Tea bagging fuck!

#SuperDouche @nickgillespie on Real Time with Bill Maher wearing his fake Ed Hardy shirt and Pimp jacket. What a tool!

@nickgillespie What was it like to get your ass pounded by Donna Brazile and Mayor Fetterman? For a PhD you're awfully ignorant and wrong. 

Thx @nickgillespie for showing us that Libertarians can interrupt, roll eyes, and fling racist remarks W/O gov't intervention….

@nickgillespie Great job representing us on a show that never has Libertarians. Thanks for showing the hypocracy

Don't agree with him about a lot, but kind of have an intellectual crush on @nickgillespieafter seeing him on @billmaher.

@nickgillespie You were brilliant on the Bill Maher Attempts to be Relevant Show

@nickgillespie never heard of you until last night, now you are my hero!

@Nickgillespie made 3 liberal heads explode on bill maher's show last night. 
As I told the Washington Times not long ago, "To paraphrase Gandhi, first they try to ignore you, then they laugh at you, then they call you a douche, and then they start engaging you in conversation."
Seriously, being on the show was a blast and I look forward to tomorrow. Please tune in!