Michigan Libertarian Party to Sue over Gary Johnson's Absence from November Ballot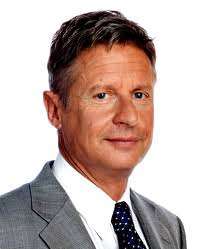 Due to a rule in Michigan that puts a timed deadline on when a candidate for office can change political parties, Libertarian Party presidential candidate Gov. Gary Johnson will likely not appear on the November ballot. His sin: missing the deadline by three minutes. Via Talking Points Memo:
Michigan Secretary of State Ruth Johnson (R) told the Libertarian Party last month that Johnson filed his paperwork withdrawing from the GOP presidential primary back in November 2011 three minutes too late (4:03 instead of 4 p.m., according to a letter from Johnson's office to the Libertarian Party), and thus fell prey to the state's "sore-loser law," which bars candidates who lose in a party primary from switching to another party to run in the general election. Most other states have similar laws; but rarely are they used to keep presidential candidates off ballot the ballot, according to experts.
Johnson's supporters accuse the Michigan GOP establishment of acting to keep their candidate from hurting Gov. Mitt Romney's chances in the state. The Libertarian Party of Michigan plans to sue next week to try to get him back on the ballot. Even if they lose the suit, though, they have an awesome backup plan:
Johnson supporters located another libertarian named Gary Johnson (he's a businessman in Texas) and are prepared to nominate him for the party's Michigan ballot line if the New Mexican Gary Johnson doesn't make it. Supporters of the former Gov. Johnson say they will allow a sham Johnson campaign in Michigan and still win votes away from major party candidates.