Ron Paul Roundup: Texas Primary and a Continued Thorn in Romney's Side (While Rand Meets Mitt)
It's the Texas GOP primary today, with just two candidates, Mitt Romney (who, as NPR explains, will not be cinching his delegate majority today) and native son Ron Paul, still running. Paul, who ceased actively campaigning in primary states like this a while back, not expected to set the world on fire here, but as Politico says in its "6 Things to Watch in Texas" piece: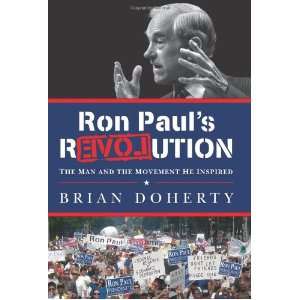 The Texas congressman isn't exactly running for the GOP nomination anymore, but at the same time his supporters have been extremely active across the state. He's almost certain to improve on his performance in 2008—when he won just five percent of the vote—but by how much is impossible to predict.

Recent public polls show Romney, the presumptive nominee, with a big lead and Paul poised to triple his 2008 score.
Also today in that Texas primary, Ron Paul-endorsed GOP Senate candidate Ted Cruz also fighting for his party's nomination today and is likely to end up pushing Lt. Gov. David Dewhurst into a runoff. Paul fans wonder if Cruz (who did not return the endorsement to Paul) deserves Paulite bonafides.
W. James Antle on Paul and Cruz at American Spectator.
*Paul fans gather to try to poll watch to prevent what they fear might be election fraud in Texas and California.
In an unrelated story, a Texas poll worker shot today.
*Bill Kristol of the Weekly Standard very much wants 10-15 percent of the GOP's voters, and their $36 million plus in giving this election season (almost more than Gingrich and Santorum combined) to leave his party posthaste.
*UPI reports on Paul activists who still believe anything could happen in Tampa.
*Eli Lehrer of the Heartland Institute with those words than which nothing enrages a Paul partisan more: Paul should drop out right now and join hands explicitly with Mitt Romney in order to….what? Make sure Romney beats Obama, of course! Which should be a concern of the powerfully antiwar, anti government growth, anti-government control of medical care, anti-spending, anti-drug war, pro-civil liberties Paul fan, why?
*In suspicions of some deal between Romney and Paul camp news, Sen. Rand Paul and Mitt Romney had a non-public half hour meeting last week. Could there be a Romney-Rand Paul ticket? (I doubt it very much, myself.)
My new book, Ron Paul's Revolution: The Man and the Movement He Inspired.