Reason-Rupe: 58 Percent of Americans Satisfied with Their Health Care; 23 Percent Dissatisfied
The recent Reason-Rupe poll provides a closer look at the current health care market. 87 percent of Americans report they are covered by health insurance, and 13 percent say they are not. Among those covered by health insurance, a clear majority (63 percent) access health insurance through their employer. 10 percent purchase plans individually, 17 percent have Medicare, and 6 percent are enrolled in Medicaid.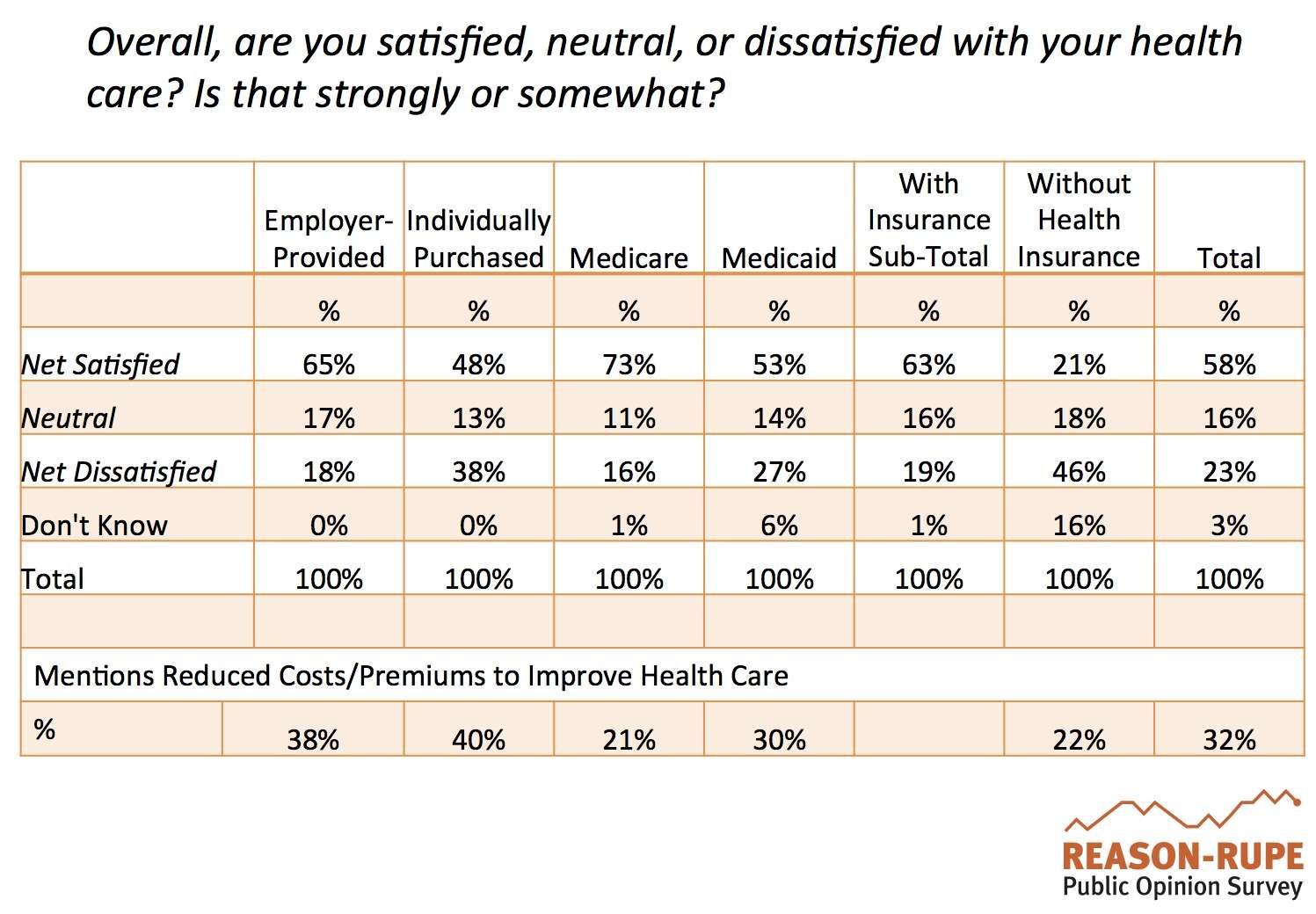 Most Americans report high levels of satisfaction with the health care they receive, with 58 percent satisfied and 23 percent dissatisfied with their health care.
Satisfaction with health care is highest among those with Medicare, with 73 percent satisfied and 16 dissatisfied. Those with employer-provided plans also report high levels (65 percent) of satisfaction with their health care. 53 percent among those on Medicaid report satisfaction with health care, and 27 percent are dissatisfied.
Satisfaction with health care drops among those who purchase their plans individually, with 48 percent satisfied and 38 percent dissatisfied. Interestingly, however, they have some of the lowest levels of support for employer-provided plans. 59 percent would prefer employers provide them with an equivalent amount of funds that would have been spent on insurance and allow them to purchase their own insurance independently. Only 26 percent preferred to access health insurance through their employers.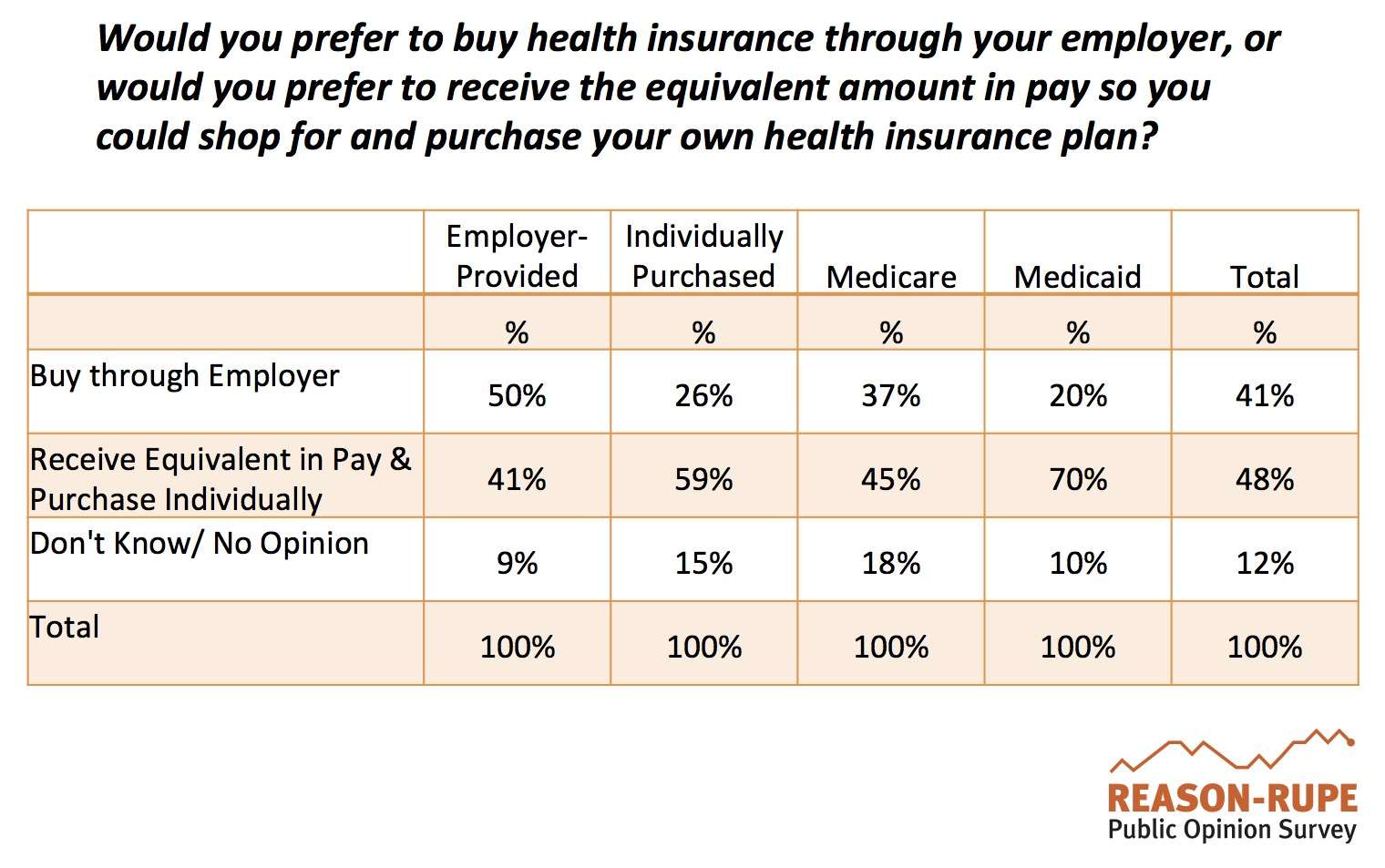 Survey respondents were asked to explain in a few words what they would do to improve their health care. Those with employer-provided and individually purchased plans were most likely to mention something about reducing costs or premiums with 38 percent and 40 percent respectively. Respondents on Medicare were far less likely (21 percent) to mention cost.
Full poll results found here.
Nationwide telephone poll conducted March 10th-20th of both mobile and landline phones, 1200 adults, margin of error +/- 3 percent. Columns may not add up to 100 percent due to rounding. Full methodology can be found here.
Emily Ekins is the director of polling for Reason Foundation where she leads the Reason-Rupe public opinion research project, launched in 2011. Follow her on Twitter @emilyekins.