U.S. Soldier Murders 16 Afghan Civilians in the Dead of Night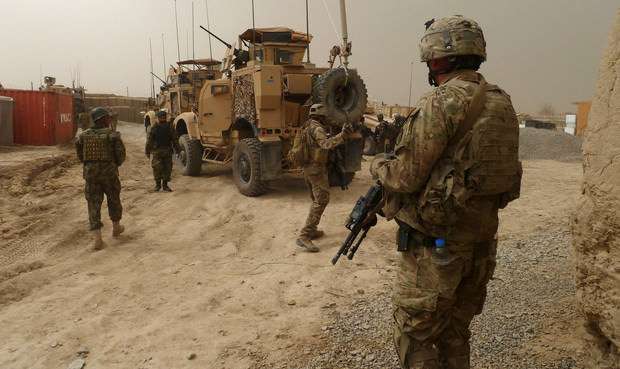 I can't believe it's possible to say this with a straight face, but the situation in Afghanistan, which the U.S. has been occupying for more than a decade, just got worse:
A U.S. soldier shot to death 16 Afghan civilians in their homes before returning to his base and being taken into custody, Afghan and NATO officials said.

The shooting spree yesterday threatens to reignite anti- American protests weeks after a Koran-burning incident triggered violence. Women and children were among those killed in the attacks in the southern province of Kandahar, which has been a stronghold for the Taliban.

The soldier went to three houses in the villages of Najib Yan and Alokozai in Kandahar's Panjwayi district and opened fire, according to villagers who spoke to Bloomberg News by telephone.

"The soldier killed four of my family members including my wife, sisters and a baby nephew," Habibullah Khan said by telephone. "I was out of the district in the city of Kandahar, but when I came back I saw blood and all four people had been killed in their beds."

The attacker brought 11 of the dead into one home and set the bodies on fire, according to Mohammed, a tribal elder in the district who asked that his last name not be used. The Associated Press and Reuters also reported that bodies had been set alight. AP and the BBC said the soldier was a staff sergeant.

The soldier is 38 years old and is married with two children, ABC News said, citing a U.S. official it didn't name. The soldier was on his first tour of duty in Afghanistan after three tours in Iraq, according to the report on ABC's website.
Read more at Bloomberg.