Qatar's Drug Enforcement Agency Is Even Worse Than America's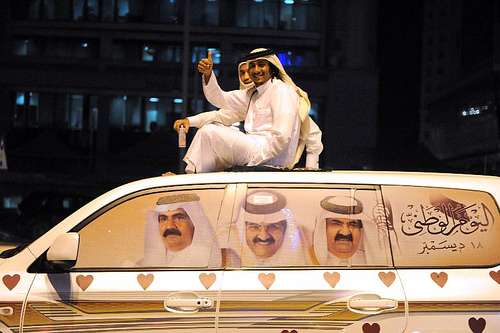 Impossible, you say? At least the American DEA does not claim to be infallible: 
In an interview to Arabic daily Arrayah, [Qatar DEA Director Colonel Ibrahim Issa al-Buainain] stressed that Qatari anti-drug law includes deterrent penalties that may go up to life sentence and even capital punishment. "So it does not need modifications for the time being." 

"It is not possible to make mistakes while apprehending suspects because the anti-drug squad always initiates action based on accurate information gained through very delicate investigations. Moreover, the public prosecution does not give us permission to arrest a suspect except when it is certain about the accuracy and seriousness of the investigations," said Colonel al-Buainain.

"Drug cases depend on a series of procedures. The annulment of one of these procedures might annul the whole case. Therefore, we seek high levels of accuracy in investigations to leave no gaps. Thus it is very rarely that an accused is acquitted or proven innocent by a lawyer," he said. 
Qatar's practice of executing drug traffickers is one that Newt Gingrich wanted to adopt when he was serving in the House.