ObamaCare's Expensive Exchanges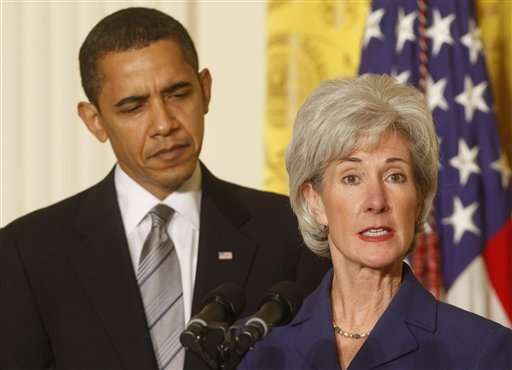 The White House apparently thinks ObamaCare needs more money—to the tune of more than $100 billion. Over at Forbes, Avik Roy notices that the latest administration budget proposal calls for an additional $111 billion to be spent on the insurance subsidies for the law's health insurance exchanges between 2014 and 2021. Though the White House hasn't explained the change, the difference may suggest that the administration now believes more individuals will end up enrolled in the exchanges than initially projected, as a number of analyses have suggested is possible. The considerable expense of the exchange subsidies means that if significantly more people end up purchasing subsidized insurance through exchanges than expected, the law could be in serious fiscal trouble.
How big a risk are the exchanges? It's hard to say exactly, but taking a larger view, ObamaCare's record so far does not exactly give me confidence in the likelihood that it will stay within initial budget parameters: The early retiree reinsurance program blew through its funding far faster than expected; despite low enrollment; nine states have already requested additional money for their high-risk pools (although overall the program has still not spend through its initial funding); and despite repeated promises that the administration would rework the law's long-term care benefit to make it fiscally sustainable, Health and Human Services Secretary Kathleen Sebelius eventually admitted that they couldn't figure out how to do so, and shuttered the program. Yes, we're still early in the implementation of the law, and the exchanges are a much bigger undertaking than any of these programs. But the little we've seen so far does not bode well for the rest of the program.