How to Save the Oscars Broadcast From Sucking So Bad (And a Gratuitous McLean Stevenson Joke)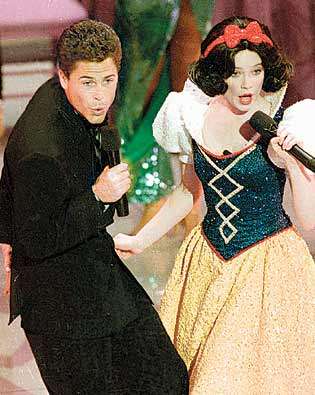 Do you remember last year's Academy Awards broadcast? The incredibly awful one hosted by an apparently-stoned-out-of-his-gourd James Franco and a pre-Occupy-Wall-Street Anne Hathaway?
That show dropped more bombs in a few hours than Curtis LeMay and McLean Stevenson did in their entire careers.
In her latest Bloomberg View column, former Reason chief Virginia Postrel suggests how to make one of the most-underperforming annual awards show this side of the State of the Union address better. Among her suggestions: split the best pic category into two categories based on aggregate ticket sales and create a "hindsight award" that would revisit the often-stupid decisions from 25 or 30 years past. And this:
Add campaign speeches and live voting. "American Idol" and sports events share an appeal the Oscars lack: Something is happening that affects the outcome while the viewers are actually watching. Movie performances can't be live, of course, but the ceremony could include a real-time element of argument and judging.

Here the Hindsight Award provides an ideal opportunity. Give each nominated film's producers a fixed length of time to make its case with clips and an on-stage advocate. Although movie makers might prefer the comfort of showing only a video, requiring the advocate adds the compelling immediacy of a real person. It also poses an intriguing strategic question: Who would be the most persuasive representative? For real drama, instead of reading prepared statements, the advocates might appear in a debate format, answering questions from a moderator.

After the presentations, the live audience would vote—a radical departure from Oscar tradition. As a new category, the Hindsight Award need not conform to the requirement that every far-flung academy member have a chance to vote. Instead, all 5,765 members could participate by choosing the nominees. To vote on the Hindsight Best Picture, you would have to attend the ceremony, a requirement that favors people—both academy members and other guests—associated with films up for Oscars, adding a certain nervous energy to the process.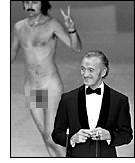 Involving the audience and creating an in-the-moment sense of excitement has worked to resuscitate everything from presidential debates to NHL all-star games and is easier to do than ever in a world of Twitter and other social media. Reducing the holier-than-thou gulf between an industry and its main consumers would not only be refreshing, it would be fully in keeping with the sort of leveling in other commercial relationships that is everywhere among us. The priest, the stockbroker, the professor, the doctor, you name it—all have lost all or much of their authority over us idiots during the past several decades (if not centuries).
But will the smug dream merchants of Hollywood, whose reflexive contempt for their audience never breaks through more often than when congratulating themselves on what high-minded social revolutionaries they really really are, go along? Here's hoping. They have nothing to lose but crap ratings.
Despite her being wrong about Chariots of Fire (clearly the third-greatest track and field movie after The World's Greatest Athlete and Personal Best), read Postrel's whole thing here.