Court Declares California's Gay Marriage Ban Illegal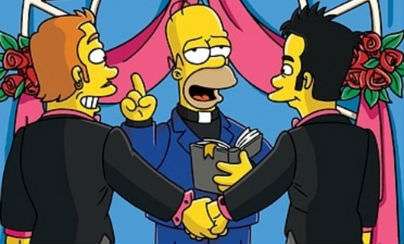 Gay marriage gets a win: A federal appeals court ruled today that California's ban on gay marriage, known as Proposition 8, is illegal. Via The Los Angeles Times:
The 2-1 decision by a panel of the U.S. 9th Circuit Court of Appeals found that Proposition 8, the 2008 ballot measure that limited marriage to one man and one woman, violated the U.S. Constitution. The architects of Prop. 8 have vowed to appeal.

The ruling was narrow and likely to be limited to California.

"Proposition 8 served no purpose, and had no effect, other than to lessen the status and human dignity of gays and lesbians in California," the court said.
Read Jacob Sullum on the weakness of the defense of Prop. 8 here. Reason on gay marriage here. Check out the full decision below.