Meet the NYC Teacher Who Gets Paid $100K to Ogle 8th Grade Butts & NOT Teach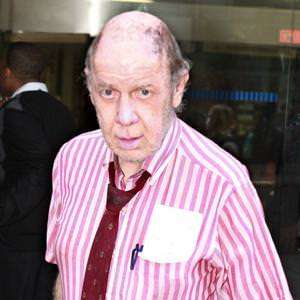 The NY Post introduces the world to 66 year old New York City public school teacher Alan Rosenfeld, the rajah of the city's "rubber room," or holding pen for teachers on full pay who are kept away from the classroom.
In 2001, Rosenfeld was accused (but not convicted) of "ogling eighth-grade girls' butts at IS 347 in Queens" and the typing teacher has been kept away from students as a result. He pulls a salary of $100,049 and can't be fired or forced to retire.
"It's an F-U," a friend of Rosenfeld said of his refusal to quit.

"He's happy about it, and very proud that he beat the system. This is a great show-up-but-don't-do-anything job."…

Rosenfeld and six others whose cases have long been closed are "permanently reassigned." Rosenfeld reports to the Division of School Facilities, which maintains DOE buildings, in a warehouse in Long Island City.

Asked what work he does, Rosenfeld laughingly told his friend, "Oh, I Xeroxed something the other day."

Rosenfeld could have retired four years ago at 62, but his pension grows by $1,700 for each year he stays — even without teaching. If he quit today, his annual pension would total an estimated $85,400.

"Why not make it bigger?" the friend said.
The rubber room was officially closed in 2010, so the specifics of Rosenfeld's situation won't be repeated in exact detail. But does anybody—certainly anybody with kids in the New York City school system or the taxpayers who fund it—really think that the system has been or will be cleaned up of such atrocious outcomes?
Of course not. And until school systems start over, from the ground up with the kids' interests first and last, you can rest assured that some future monstronsity is busy being born.
In 2006, John Stossel showed how impossible it was for New York to fire incompetent teachers. Check out the incredibly funny-but-crying-on-the-inside-illustrated chart here.
Last week was National School Choice Week, a trans-partisan effort to increase interest in letting kids and parents pick their schools. If you want to avoid the Rosenfelds of the world, that's a good place to start. More info on school choice here.