The Economics of Heavy Metal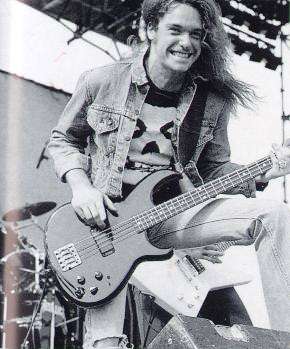 The Wall Street Journal reports that European politicians and business leaders aren't the only ones making high-level decisions in response to the continent's ongoing economic troubles. Heavy metal titans Metallica "are sleeping with one eye open for a different reason: Europe's financial crisis." As the Journal's Neil Shah reports:
Metallica's longtime manager, Cliff Burnstein, is accelerating the band's tour plans to avoid getting sucked into Europe's debt troubles. With the gloom among investors spreading to richer countries such as France, Mr. Burnstein is worried that the euro will tank, making it harder for concert promoters in the 17 countries that use the currency to pay Metallica's fees.

Instead of playing Europe in 2013, as originally envisaged, Metallica will take a "European Summer Vacation" next year, including gigs at Germany's Rock Im Park and Rock Am Ring festivals in early June—where the top-grossing thrash band will play its chart-topping 1991 record known as "The Black Album" in its entirety—before heading to Britain and Austria.

"Look, I'm not an economist, but I have a degree, so it helps," Mr. Burnstein said one afternoon, sitting in the back room of his midtown Manhattan office in jeans and a red Economist magazine T-shirt with "Think Responsibly" printed on it. "You have to ask yourself, what's the best time to be doing what, when and where."
I realize that value is subjective, but seriously, who pays good money to hear Metallica play "The Black Album" all the way through?