Bride Kidnapping in Kyrgyzstan: Video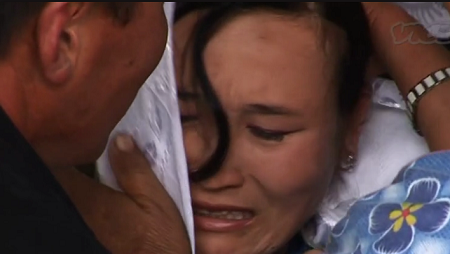 Producer Jason Mojica and the folks at Vice have put together a disturbing documentary title "Bride Kidnapping in Kyrgyzstan." From Mojica's description of the project:
Host Thomas Morton, cameraman Bernardo Loyola and I traveled to the Issyk-Kul region of Kyrgyzstan where a family has been preparing their teenage son to kidnap his wife. Kubanti, who has just come of marrying age, has his eye on Nazgul, a teen girl from the next town over. Kubanti gathers his friends into an eight-seat minivan, and plots out the operation: lure the girl to the neighborhood watering hole, then ambush her and drag her kicking and screaming into the van and away from her family.
Click above to watch. This is part 1 and new episodes will be posted daily this week.
Bride kidnapping is illegal in Kyrzgyztan but is widely practiced and tolerated. For more on the subject, go here.
For more Vice video (including some involving former Reasoner Michael Moynihan) go here.