Reason Writers at the Movies: Peter Suderman Reviews The Twilight Saga: Breaking Dawn—Part 1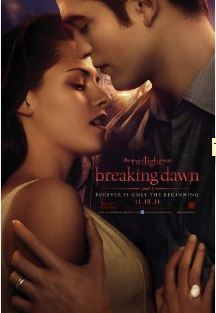 Reason Associate Editor Peter Suderman reviews the latest installment in the massively popular Twilight series in today's Washington Times:
There I was, thinking I'd never get to see a movie about a psychic, blood-drinking, half-human superbaby. And then I saw "The Twilight Saga: Breaking Dawn — Part 1."

Don't let the "Part 1" confuse you. It's actually the first half of the fourth installment in the supernaturally popular series based on Stephenie Meyer's books about a teenage girl involved in a love-triangle with two mythical creatures: impossibly hot teenage boys who also hope to protect her and remain chaste until marriage.

The film's romance is as flimsy as its fantasy, but that will hardly matter to the target audience. Like all the "Twilight" films, "Breaking Dawn" is aimed squarely at the female demographic — in case there was any doubt going in, it takes less than a minute before one of the male leads rips off his shirt, which may set a new record for time to shirtlessness. The premise, however, has its roots in an old boys' game: the fantasy fight matchup pitting two famous superbrawlers — say, Superman and Spider-Man — against each other. In this case, the matchup is between vampires and werewolves, but the battle is for a young girl's heart and hand in marriage.