NYT Occupy Mole Says Cheers to Free* Media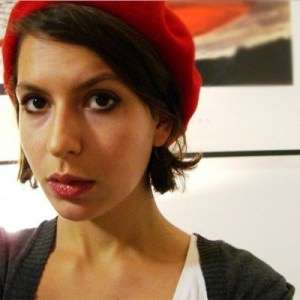 Welcome to the disreputable media, Natasha Lennard.
Lennard, a New York Times stringer who caused the Grey Lady to eat its own tail recently after video surfaced of her pontificating at an Occupy Wall Street flash-consciousness-raising consensusmob, is as unflappable as Steven Chu in saying toodle-oo to the establishment media:
A video of my appearance on the panel was picked up by a reporter at Andrew Breitbart's Big Government, and the fallout led to the Times publicly stating that they had "no plans" to use me for future OWS coverage. (Although I had already pulled away from reporting for the Times on the issue, having decided only days before the debate that I would rather take an opinionated stance.)

As the Times publicly noted, they found no problem with any of the reporting I had done for them on OWS. Indeed, a court hearing upheld that I had been on the Brooklyn Bridge as a professional journalist and as such, deserved to have the disorderly conduct charge against me dismissed. The only reason I was on the Brooklyn Bridge that day was as a reporter, gathering and relaying information on what I saw, and nothing else. However, as has become clear, if I — or any other journalist — want to express a strong opinion on a political matter, I cannot contemporaneously report for a mainstream publication….

I am incredibly lucky to have interned and worked for institutions like the New York Times and Politico; the training, exposure and practice that these publications offer are in many ways unparalleled. But it is also with some pride that I have stopped writing for publications that aim for journalistic objectivity.
Lennard has graciously taken a Reason rave as her Twitter bio, so just to show it's fair field and no favor: In my previous post on this issue, I may have laid on the stage-sighs and yawning gestures too heavily. I get bored by the argument over media objectivity because it seems to me a settled matter – nobody believes journalists are objective – and yet people keep arguing over it. But as long as the Times continues to speak ex cathedra, it's simply ducky for critics like BigGovernment's Lee Stranahan to assail the paper. If he got the impression I was belittling his scoop, I wasn't.
Good for Lennard that she's taking Los Tiempos' rejection well. Too bad for America's newspaper of record that it prefers to maintain a fiction about itself rather than pay a reporter who is willing to get arrested for the sake of an interesting story.
* And by "free" we're referring to the freelance rate.