First Airline Fined Under Flight Delay Regulations, Four Years After Someone Decided We Needed Flight Delay Regulations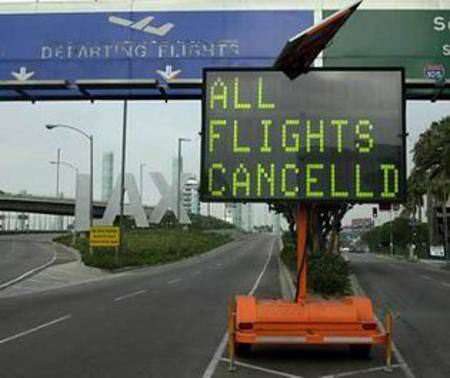 A year and a half after new rules that were supposed to punish airlines for extreme runway delays went into effect—and four years after some highly publicized delays that kicked off the regulatory process—the Department of Transportation has hit an airline with a small fine for the first time. Where would we be without regulators looking out for our safety and comfort?
The rules ban delays of longer than three hours, and while there have been many, many such delays since April 2010, the Department of Transportation declined to go after those airlines because there was always a pretty good reason for keeping a bunch of miserable cattle people stuck on the plane—usually weather or safety concerns, both of which are loopholes built into the regulations.
And American Eagle tried hard to loop through those holes:
American Eagle said it has revamped procedures to deal with tarmac delays since the May 29 incident but that it didn't want to unload the affected passengers because it didn't want to expose them "to high noise and a poorly lit environment."
The airline finally ran afoul of regulators with a delay of 608 passengers on several queued up planes that ran a whopping 18 minutes over the allotted time. Under the official rules, that 18 minutes could have cost airlines $16.7 million in fines. Instead, the airline will pay a fine $650,000 and—contrary to what I wrote in my initial coverage of the rules—the passengers themselves will take home a little dough as well.