Politico: 2011, the Year in Which the Federal Government Spent the Most Money It Has Ever Spent, Proves that Spending Cuts Alone Won't Fix the Deficit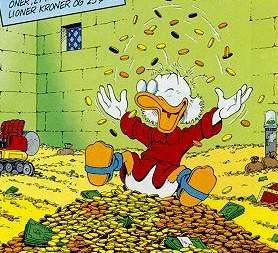 A piece in Politico headlined "CBO figures throw cold-water on cuts-only approach," argues that the latest budget math makes it difficult to substantially reduce the federal budget strictly through cuts:
A new Congressional Budget Office report Tuesday shows that government spending flat-lined in the fiscal year that ended Sept. 30 — leading to a modest dip in the deficit, thanks to an estimated $141 billion increase in federal receipts.

It's a turning point for which Republicans can take some credit. But the data highlights what's also become the great arithmetic lesson for the GOP: Even if spending were frozen in place, the nation's debt keeps piling up, absent more structural benefit reforms and tax revenue.

Indeed as measured by CBO, 2011 was a year that saw spending trends break heavily in favor of deficit hawks. The combined federal outlays for Medicaid, Medicare and Social Security rose by a little more than 3 percent — less than half of what had been the five-year average. Military spending grew by 1.1 percent, and after a 7.2 percent increase in 2010, other government activities fell by a negative 2.2 percent.

Yet even in this climate, the deficit in 2011 ended up well north of $1 trillion for the third year in a row, all underscoring the poor economy but also the need for more change on both sides of the ledger.
Notice what's missing from those Medicare, Medicaid, Social Security, and defense spending figures? Actual spending cuts.
Yes, the rise in spending on these programs slowed this year relative to recent trends. But on the most costly government programs, and the biggest drivers of the long-term debt, spending is not only still rising, but expected to continue growing. That's the real problem. In coming years, it's projected spending growth on those programs—Medicare and Medicaid in particular—that most threaten the stability of the federal budget.
Also missing? The rise in federal interest payments, which jumped 16.7 percent between 2010 and 2011.
You know what else the federal government did in the 2011 fiscal year that supposedly favored deficit hawks so much? It spent more money than any year before in history: $3.6 trillion. How again does this prove that, when it comes to dealing with mounting federal debt levels, spending cuts just won't do the trick?
The better argument for tax hikes is they properly price government and therefore help restrain its growth. Economist James Buchanan and former Cato economist William Niskanen have both made versions of this argument, suggesting that deficit spending (which we're doing a lot of these days) acts as an invisible subsidy that makes government seem cheaper than it actually is and therefore encourages the public to want larger government. Make people pay full price for the government, (the simplified version of) the argument goes, and they'll want less of it.
Yet there's only so much revenue that can plausibly be raised through tax hikes, especially if you're focused on the rich, even under the most favorable assumptions. The millionaire's surtax that recently made the rounds, for example, was projected to raise about $450 billion over the next decade. That doesn't even pay for half of this year's budget deficit, much less make a big dent in the roughly $14 trillion-and-rising federal debt.
In the long run, the CBO has made it fairly clear that heading off the debt-driven budgepocalypse will require either a substantial reform of the current entitlement system or raising taxes "significantly above their average [historical] share of GDP"—allowing taxes to eventually consume more than 30 percent of the economy—which will inevitably mean raising taxes on the middle class. That's not a good option, and it's also not going to happen. Which means that the bulk of the work of debt reduction is going to have to come by restraining spending.