Underemployed Puppeteer Joins Occupy Wall Street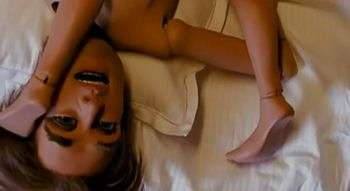 The Nation continues to impress with its coverage of Occupy Wall Street in telling the hard-knock story of puppeteer Joe Therrien:
A few years ago, Joe Therrien, a graduate of the NYC Teaching Fellows program, was working as a full-time drama teacher at a public elementary school in New York City. Frustrated by huge class sizes, sparse resources and a disorganized bureaucracy, he set off to the University of Connecticut to get an MFA in his passion—puppetry. Three years and $35,000 in student loans later, he emerged with degree in hand, and because puppeteers aren't exactly in high demand, he went looking for work at his old school. The intervening years had been brutal to the city's school budgets—down about 14 percent on average since 2007. A virtual hiring freeze has been in place since 2009 in most subject areas, arts included, and spending on art supplies in elementary schools crashed by 73 percent between 2006 and 2009. So even though Joe's old principal was excited to have him back, she just couldn't afford to hire a new full-time teacher. Instead, he's working at his old school as a full-time "substitute"; he writes his own curriculum, holds regular classes and does everything a normal teacher does. "But sub pay is about 50 percent of a full-time salaried position," he says, "so I'm working for half as much as I did four years ago, before grad school, and I don't have health insurance…. It's the best-paying job I could find."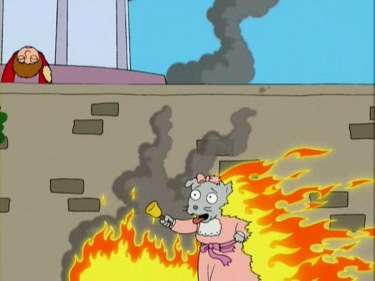 Therrien is a regular at Occupy Wall Street, and helped launch the group's Puppet Guild (no dues required, as of yet):
At one of Arts and Culture's meetings—held adjacent to 60 Wall Street, at a quieter public-private indoor park that's also the atrium of Deutsche Bank—it dawned on Joe: "I have to build as many giant puppets as I can to help this thing out—people love puppets!" And so Occupy Wall Street's Puppet Guild, one of about a dozen guilds under the Arts and Culture working group, was born. In the spirit of OWS, Joe works in loose and rolling collaboration with others who share his passion for puppetry or whose projects somehow momentarily coincide with his mission. With the help of a handful of people, he built the twelve-foot Statue of Liberty puppet that had young and old alike flocking to him on October 8 in Washington Square Park. Right now, he's working with nearly thirty artists to stage Occupy Halloween, when his newest creations, a twelve-foot Wall Street bull and a forty-foot Occupied Brooklyn Bridge inspired by Chinese paper dragons—along with a troupe of dancers playing corporate vampires—will inject a little bit of countercultural messaging into the annual parade of Snookis and and True Blood wannabes strutting down Sixth Avenue.
Somewhat related: The pro-puppet American Recovery and Reinvestment Act doled out $50,000 to the Center for Puppetry Arts in Atlanta; $25,000 to the Sandglass Center for Puppetry and Theater Research in Vermont; and $25,000 to the Spiral Q Puppet Theater in Philadelphia.