Scary Budget Fact of the Day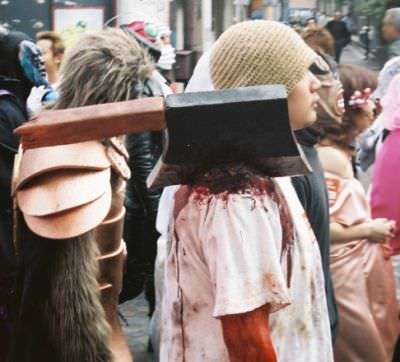 The United States will officially pass the 100 percent debt-to-GDP line on Halloween. Via Zero Hedge:
We decided to dig into the actual numbers (cancelling out the per capital denominator as it is the same on both sides of the equation) and came to a very disturbing revelation: as of today, total US Debt, is $14.942 trillion (source), obviously an all time high. Q2 GDP as was reported by the BEA three weeks ago, was $15.012 trillion in current dollars. In other words, the spread between total GDP and total debt has now collapsed to an all time low $70 billion. Incidentally, this number was $1.8 trillion at the beginning of 2010. Then we decided to take a quick look at theupcoming bond issuance and find that tomorrow the Treasury will announce approximately $99 billion in 2, 5 and 7 Year bonds to be auctioned off October 25 through 27… With a very appropriate settlement date: October 31, elsewhere known as Halloween. Yes, ladies and gentlemen: All Hallows E'en will be doubly scary this year: for the first time since World War II, US debt will officially surpass GDP on Halloween 2011.
More from Reason on the impending budgepocalypse here, here, and here.