The Latest Lid-Ripper in Kochspiracy Journalism: Company Discovered Wrongdoing, Addressed it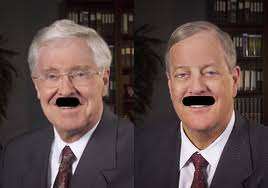 For weeks there have been rumors that Bloomberg Markets magazine was going to drop a damning new article detailing nefarious and hypocritical business practices by Koch Industries, the private megacorporation whose head honchos, Charles and David Koch, have for three decades been major donors to libertarian causes (including the Reason Foundation, on whose board David sits), and more recently have emerged as influential donors to Republican Party causes. So did Bloomberg deliver the goods? Here's how the article starts:
In May 2008, a unit of Koch Industries Inc., one of the world's largest privately held companies, sent Ludmila Egorova-Farines, its newly hired compliance officer and ethics manager, to investigate the management of a subsidiary in Arles in southern France. In less than a week, she discovered that the company had paid bribes to win contracts.

"I uncovered the practices within a few days," Egorova-Farines says. "They were not hidden at all."

She immediately notified her supervisors in the U.S. A week later, Wichita, Kansas-based Koch Industries dispatched an investigative team to look into her findings, Bloomberg Markets magazine reports in its November issue.

By September of that year, the researchers had found evidence of improper payments to secure contracts in six countries dating back to 2002, authorized by the business director of the company's Koch-Glitsch affiliate in France.

"Those activities constitute violations of criminal law," Koch Industries wrote in a Dec. 8, 2008, letter giving details of its findings. The letter was made public in a civil court ruling in France in September 2010; the document has never before been reported by the media.

Egorova-Farines wasn't rewarded for bringing the illicit payments to the company's attention. Her superiors removed her from the inquiry in August 2008 and fired her in June 2009, calling her incompetent, even after Koch's investigators substantiated her findings. She sued Koch-Glitsch in France for wrongful termination.
Read it for yourself; the headline (and headline-making) revelation is "Koch Brothers Flout Law With Secret Iran Sales." Here's a prebuttal of sorts from Powerline's John Hinderaker. Koch General Counsel Mark Holden responds here ("Bloomberg's substandard reporting contains major inaccuracies"). Over at FutureOfCapitalism.com, Reason columnist Ira Stoll points out, among other items of interest, that "Bloomberg itself is a private company that doesn't regularly publicly disclose its own profits, either."
More reaction (including high praise for the Bloomberg article) at The Atlantic. Reason on the Kochs here.
Update: In the original post, we failed to note that the Voodo Doll #28 drawing is Copyright 2011, Barbara Broido. We regret the oversight.