State Assemblyman Running to Replace Anthony Weiner Only Off On His Guesstimate of the National Debt By About $10 Trillion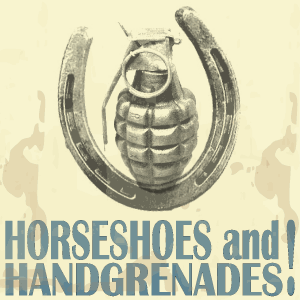 In a sit-down with The New York Daily News editorial board, New York State Assemblyman David Weprin, a Democrat running for Rep. Anthony Weiner's vacated seat in special election next month, told the paper that he was running because it's a "very exciting time fiscally, with the nation's debt situation, with the debt ceiling, with the deficit." So exciting, apparently, that he couldn't quite recall just how big the federal debt actually is. Over the weekend, The Daily News reported the following exchange between Weprin and the paper's editorial staff:
Daily News: "Right now, how big is the debt?"

Weprin: (Pause) "Trillions."

News: "But how many?"

Weprin: (Deer in headlights look.) "I got caught up on this once before," referring to his inability while running unsuccessfully for city controller in 2009 to state that office's budget.

News: "This is central to what is going on in Washington."

Weprin: "About 4 trillion."

News: "Four trillion is the debt?"

Weprin: "Right."
Close! Almost…but not really. Turns out Weprin was only off by about $10 trillion. Weprin's spokeperson now says it was merely a "slip of the tongue," and "obviously David knows that the national debt is $14 trillion." Obviously. Maybe he misheard the Daily News staffer when he gave the follow-up confirmation? Don't judge. It might be true! Perhaps hoping to avoid additional slip-ups, however, Weprin has backed out of a scheduled debate with his Republican opponent, Bob Turner.
Do politicians really need to have numbers like this memorized? Not always. Does this count as a gotcha question? Sort of. Maybe. Does it matter? Isn't it true that, if elected, he'd have staffers and reference material and, you know, Google available to help him recall basic statistics like this? Yes, it's true, and no, politicians don't always need to know every single public policy fact and figure off the top of their heads. But it does help to know the headline numbers, especially when going out of your way to claim that you're excited about the possibility of helping to craft public policy attempting to respond to those numbers.