Judge: Racy High School Slumber Party Photos Posted to Facebook May Not Be "Important" or "Worthwhile," But They're Still Protected Speech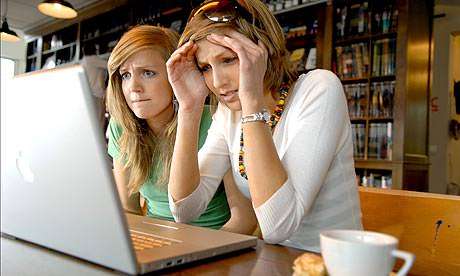 This week's ruling in T.V. v. Smith-Green Community School Corp. starts with a declaration that "Not much good takes place at slumber parties for high school kids, and this case proves the point." In the opinion, the judge rules that high school officials who suspended several female students from the volleyball team for posting racy, sexually connotative photos to Facebook during a slumber party were in violation of the First Amendment. It also strikes down the school's rather Klingon code of conduct, which gives school officials the authority to suspend students for actons that bring "discredit or dishonor upon yourself or your school."
Law professor Eugene Volokh thinks the court got it right:
What children did at home is subject to discipline by those with authority of the home — the parents — if those authorities think that the behavior is improper. But government-run schools don't have, and shouldn't have, authority to control students' speech 24/7, even when the students are outside school. And while it's possible that they may discipline students for such speech when it truly substantially disrupts behavior inside the school, there has to be a pretty high bar for that, a bar that the school's arguments didn't clear.
Ars Technica notes the judge's own lament about the ruling:
I wish the case involved more important and worthwhile speech on the part of the students, but then of course a school's well-intentioned but unconstitutional punishment of that speech would be all the more regrettable.
Not exactly the most stirring defense of free speech, but it gets the important idea right: The First Amendment exists to protect speech that people don't like as much—and perhaps more—than speech that's widely deemed good, important, or worthwhile.