Sin Taxers and Big Tobacco Go After DIY Smokers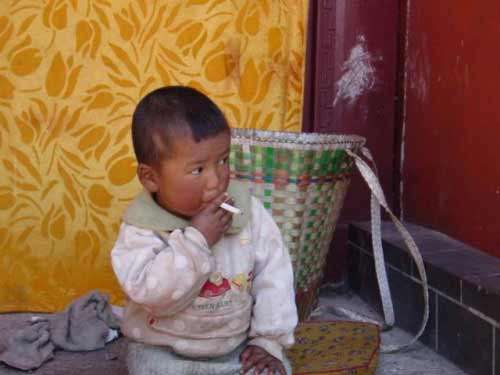 Much to the irritation of tax-happy bureaucrats, smokers in the U.S. are turning to hand-rolling and cigarillos to avoid paying for new taxes on pre-packaged cigarettes. According to the Lexington Herald-Leader, the DOJ "estimates states have lost $5 billion a year because people are using alternatives that have no state retail cigarette tax."
Kentucky doubled its cigarette tax in 2009, leading to a 6 percent decline in cigarette tax revenue in 2010, and a 17.7 percent decline in cigarette tax revenue for the 2011 fiscal year, which ended in June. Based on the $262 million Kentucky collected from smokers last year, that's an impressive $44 million revenue shortfall.
The revenue decline may come from some Kentucky smokers smoking less, but others are making use of smoke shop rolling machines, in which one can dump a fistful or two of almost-tax-free loose or pipe tobacco, and get nicely rolled smokes on the other side.
Now both state governments and tobacco companies like Phillip Morris would like to force shops that stock rolling machines to pay manufacturer taxes:
Arkansas became the first state to outlaw the machines in April. And there are several pending lawsuits regarding roll-your-own cigarettes.

The federal Alcohol and Tobacco Tax and Trade Bureau, which oversees federal taxes on tobacco and alcohol, recently ruled that retail establishments with roll-your-own machines must pay the same federal manufacturing tax as cigarette manufacturers. That ruling is being challenged in the courts, Dobson said.

If the ruling is upheld, retailers also would pay into an escrow account that is part of the national tobacco settlement between the states and cigarette manufacturers.

Those who use roll-your-own machines have an unfair commercial advantage over cigarette manufacturers, said Ken Garcia, a spokesman for Phillip Morris USA, one of the nation's largest manufacturers of cigarettes.

"We believe these products should be taxed the same as packaged cigarettes," he said.
Because it's not just about saving people, it's also about making money.