Plant a Vegetable Garden in Your Front Yard, Face 93 Days in Jail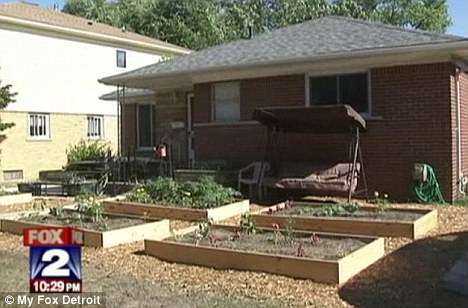 From myFOXDetroit.com:
"That's not what we want to see in a front yard," said Oak Park City Planner Kevin Rulkowski.

Why? The city is pointing to a code that says a front yard has to have suitable, live, plant material. The big question is what's "suitable?"

We asked [Julie] Bass whether she thinks she has suitable, live, plant material in her front yard.

"It's definitely live. It's definitely plant. It's definitely material. We think it's suitable," she said.

So, we asked Rulkowski why it's not suitable.

"If you look at the definition of what suitable is in Webster's dictionary, it will say common. So, if you look around and you look in any other community, what's common to a front yard is a nice, grass yard with beautiful trees and bushes and flowers," he said.

But when you look at front yards that are unsightly and overgrown, is Bass' vegetable garden really worth the city's time and money?

We asked Rulkowski what he would say to those who feel this is ridiculous.

"I would argue that you won't find that opinion from most people in Oak Park," he responded.
Whole thing here. Link via the Twitter feed of WBAL's great Ron Smith.