Obama Uses Bully Pulpit to Demand End of Political Rhetoric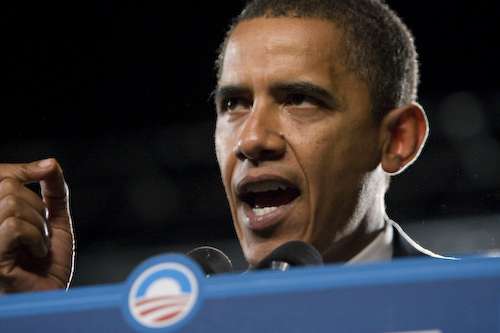 President Barack Obama continues his war on political rhetoric—well, other people's rhetoric—in a press conference today about debt ceiling negotiations:
"It's my hope that everybody is gonna leave their ultimatums at the door, that we'll all leave our political rhetoric at the door."
I'm adding this one to my collection of "do as I say, not as I do" injunctions from the prez, who is at his rhetorical best when accusing others of being at their rhetorical worst.
Remember his inaugural address, when people the president disagrees with state their deeply held political beliefs and therefore become "cynics" unwilling to part with "the stale political arguments that have consumed us for so long"? Or during the health care debate when "cynics and the naysayers continue[d] to exploit fear and concerns for political gain"?
Play along at home! Add your own! Collect 'em all!