If You Like Your Health Care Plan, Too Bad
Remember when President Obama promised that under his health care plan, "if you like your health care plan, you can keep your health care plan?" Well, probably not.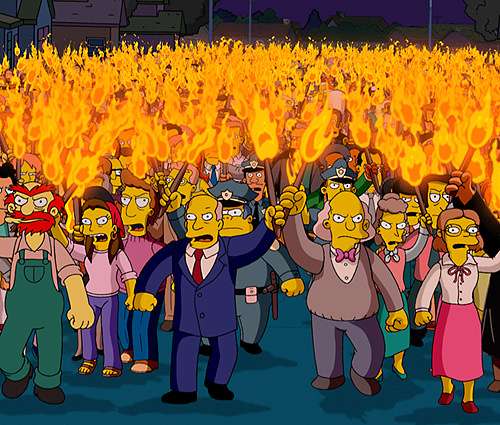 As even the folks at TPM admit, that promise was "never completely true." Estimates released by the Congressional Budget Office indicated that four million individuals would be shifted from their current employer sponsored insurance to the government-run health insurance exchanges created by the health care overhaul.
A study released earlier this week by the consulting group McKinsey suggests the actual number of employers who choose to dump their employees into the government-run exchanges could be quite a bit higher, leading to what the report calls a "radical restructuring" the health insurance marketplace.
From Reuters:
At least 30 percent of employers are likely to stop offering health insurance once provisions of the U.S. health care reform law kick in in 2014, according to a study by consultant McKinsey.

McKinsey, which based its projection on a survey of more than 1,300 employers of various sizes and industries and other proprietary research, found that 30 percent of employers will "definitely" or "probably" stop offering coverage in the years after 2014, when new medical insurance exchanges are supposed to be up and running.

"The shift away from employer-provided health insurance will be vastly greater than expected and will make sense for many companies and lower-income workers alike," according to the study, published in McKinsey Quarterly.
There's some reason to be skeptical of McKinsey's numbers. For one thing, the survey methodology is somewhat murky. As Time's Kate Pickert points out, survey respondents were "educated" about the health care overhaul's "implications for their companies and employees" before questions were asked. Was is the sort of education that might bias respondents toward one sort of answer? We don't know because McKinsey, when asked, won't say.
Yet McKinsey isn't alone in suggesting that far more employers might drop coverage that expected: The Urban Institute, for example, predicted last October that, thanks to ObamaCare, over the next decade or so, "droves of employees—potentially tens of millions—are likely to shift out of employer-provided insurance." Financial services firm Credit Suisse thinks McKinsey's estimates are on the right track, calling it "the most convincing estimate we've seen" and estimating that as many as 50 percent of employers will drop coverage as a result of the law.
The incentives built into the legislation are pretty straightforward: Employers who don't offer coverage will have to pay a penalty. But the penalty in many cases will be far less than the cost of coverage. So even with the penalty, they'll be able to shift employees into the subsidized exchanges, save money, and perhaps even give their employees a raise as they do. As Credit Suisse's response says, "While the figures are staggering, they are simply an economically-rational response by employers to federal health policy to shift the U.S. from an employer-purchased to an individually-purchased insurance market."
This isn't a new worry. As year ago, former Bush administration health wonk told me that he thought it was quite likely that CBO's estimates were low by a substantial margin. "Any state that has a huge number of small employers and individual entrepreneurs and small businessess is going to have floods of people into these exchanges," he said. Capretta later teamed up with former CBO director Douglas Holtz-Eakin to estimate that, over time, it's a safe bet that roughly 35 million people will end up in the exchanges.
More people in the exchanges, of course, means more taxpayer money spent on middle health insurance subsidies, since most of the workers who hit the exchanges will probably earn less than 400 percent of the poverty line, the limit at which a family can receive subsidies under the law. Depending on how many workers (and from what income levels) jump the ship of employer coverage for the exchanges, Holtz-Eakin estimates that the cost to taxpayers could be an additional trillion dollars over th next decade.
Obama's broken promise aside, breaking our system of employer-sponsored health insurance isn't necessarily a bad thing; the only reason it exists in the first place is because of the legacy of post-WWII wage controls (companies offered benefits like health insurance instead). But this seems like an awfully expensive way to do it.