Chinese Prisons Forcing Inmates to Mine Gold…Online?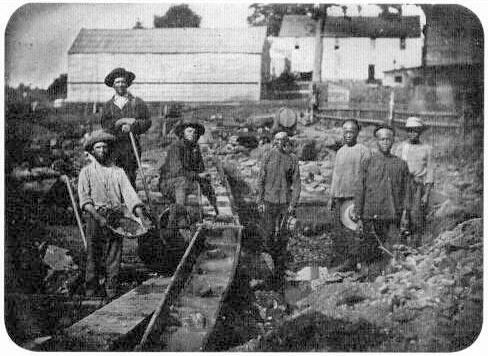 Via Julian Sanchez's always-rich Twitter feed comes this terrifying tale of alleged prison abuse in 21st century China, where hard labor is migrating from meatspace to cyberspace:
As a prisoner at the Jixi labour camp, Liu Dali would slog through tough days breaking rocks and digging trenches in the open cast coalmines of north-east China. By night, he would slay demons, battle goblins and cast spells.

Liu says he was one of scores of prisoners forced to play online gamesto build up credits that prison guards would then trade for real money. The 54-year-old, a former prison guard who was jailed for three years in 2004 for "illegally petitioning" the central government about corruption in his hometown, reckons the operation was even more lucrative than the physical labour that prisoners were also forced to do.

"Prison bosses made more money forcing inmates to play games than they do forcing people to do manual labour," Liu told the Guardian. "There were 300 prisoners forced to play games. We worked 12-hour shifts in the camp. I heard them say they could earn 5,000-6,000rmb [£470-570] a day. We didn't see any of the money. The computers were never turned off."
Whole story in the U.K. Guardian.
The Guardian, being the Guardian naturally, has to put an anti-capitalist spin on it all:

The trading of virtual currencies in multiplayer games has become so rampant in China that it is increasingly difficult to regulate. In April, the Sichuan provincial government in central China launched a court case against a gamer who stole credits online worth about 3000rmb.

The lack of regulations has meant that even prisoners can be exploited in this virtual world for profit….

In 2009 the central government issued a directive defining how fictional currencies could be traded, making it illegal for businesses without licences to trade. But Liu, who was released from prison before 2009 believes that the practice of prisoners being forced to earn online currency in multiplayer games is still widespread.
Thank Mao the government is stepping in to crack down on unlicensed businessess. Maybe next they can crack down on unlicensed workers, especially unlicensed journalists…wait, where could all this kind-hearted regulation end…?
It is disturbing that China might exploit its prisoners in such ways (prison labor in most of the West is voluntary) but it's hardly surprising that they would come up with new ways to do so. If near-totalitarian states are fashion-forward in anything, it's in new ways of making human existence miserable.