So Long, Mitch Daniels, We Barely Knew Ya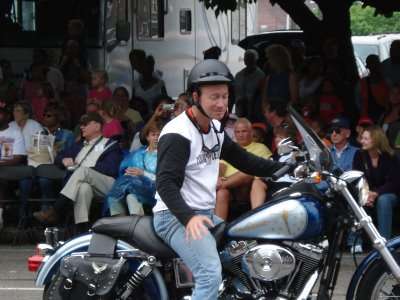 Looks like Indiana's motorcycle-riding, Reason-subscribing, ObamaCare-trashing, Postrel-and-Hayek-reading governor, Mitch Daniels, won't be running for the GOP's presidential nomination. From The New York Times:
Gov. Mitch Daniels of Indiana said early Sunday that he would not become a candidate for the Republican presidential nomination, telling supporters in an e-mail message that concerns from his family were the overriding factor in deciding to stay out of the race.

"In the end, I was able to resolve every competing consideration but one," Mr. Daniels wrote. "The interests and wishes of my family is the most important consideration of all. If I have disappointed you, I will always be sorry."

His announcement answers one of the most highly anticipated questions about the 2012 Republican campaign, but introduces new uncertainty into the race. He is the latest in a string of prominent Republicans to decline a presidential bid, leaving the field without a clear front-runner less than eight months before the first voting could begin.
Plenty more from Reason on Mitch Daniels here.