Beltway GOP Operatives Feeling Down About (Once Loved, Now Hated) GOP Presidential Frontrunners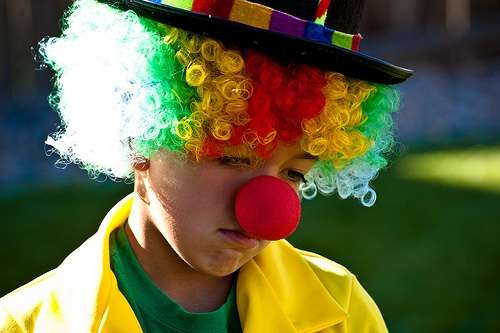 Politico's Mike Allen reports that establishment GOP strategists/operatives are worried that the GOP presidential field will remain lackluster forever:
[I]nterviews this week with longtime party activists and strategists made clear that many in the Republican establishment are unnerved by a field led by Mitt Romney, who could have trouble confronting Obama on health reform; Tim Pawlenty, who has yet to ignite excitement; Jon Huntsman, who may be too moderate to get the nomination; and Newt Gingrich, weighed down by personal baggage and a sense that he is a polarizing figure from the 1990s.

Despairing Republican lobbyists say their colleagues don't ask, "Who do you like?" but instead, "Who do we back?"

"It's not that they're up in arms," said a central player in the GOP money machine. "It's just that they're depressed."

And a huge swath of operatives, donors and strategists remain uncommitted, in the hope that the field is not yet set.

So instead of solidifying against the overwhelming force being amassed by Obama's reelection campaign, the GOP is indulging in an embarrassingly public — and probably futile — search for a more compelling standard-bearer.
Perhaps depression is justified: Now that Mike Huckabee has announced his plans to continue not running for president, Mitt Romney, Sarah Palin, and Newt Gingrich have "emerged as leaders in Republicans' preferences" in Gallup's latest poll. This is why, says Allen, depressed strategists are pulling hard for Indiana Governor Mitch Daniels to declare, so that their lives will feel meaningful when they are shopping petty opposition research to reporters and crafting vicious attack ads.
Photo of a sad child oppo researcher courtesy of Flickr user shawncampbell