By What Criteria Is Tim Pawlenty a "Major Candidate" But Ron Paul Is Not?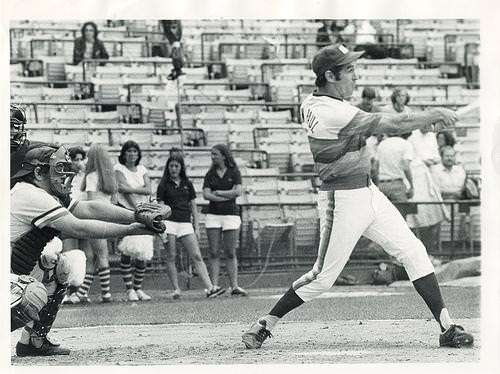 Here's how the L.A. Times describes this week's presidential debate in South Carolina:
The first debate of the 2012 Republican presidential primary contest appears set to go forward Thursday – even if there is just one major candidate on stage.

Former Minnesota Gov. Tim Pawlenty is the only top-tier candidate expected to participate in the forum at the Peace Center in Greenville, S.C.

Fox News, which is producing the debate with the South Carolina Republican Party, said the other anticipated participants are former Sen. Rick Santorum, Rep. Ron Paul of Texas, restaurant executive Herman Cain and former New Mexico Gov. Gary Johnson.
"Reporting" like this has always irritated me, even when I don't care about any of the candidates involved. It's marginalization presented as sophistication, long before there's any cause to declare any particlar carnival barker as "major," "minor," or "minor major seventh."
Bill Clinton was certainly not deemed a "major" candidate 20 years ago this month, and the last man standing against him was never taken seriously by anyone except voters. As for the candidates mentioned above, I'm pretty sure there's only one who made the Final Four last time around, while only growing in influence since then. And his nickname is not T-Paw.