ObamaCare's Early Retiree Benefits Program: So Awesome the Administration Had to Shut It Down Early
How do you tell if a $5 billion federal program is a success? If you're in charge of ObamaCare's Early Retiree Reinsurance Program (ERRP)—a slush fund that has already approved grants worth tens of millions of taxpayer dollars to state governments, unions, and big corporations—success means giving away so much money so fast that you have to shut the program down early.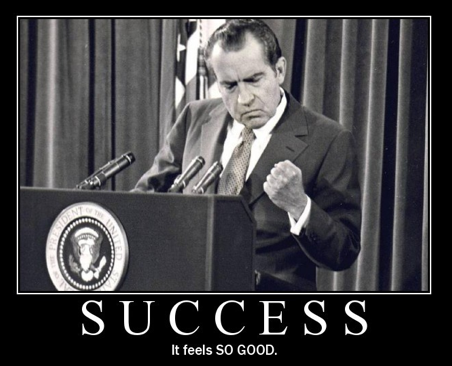 ObamaCare created the $5 billion ERRP in order to encourage employers, public and private, to continue to provide health insurance to early retirees. The potential for abuse should be obvious: Any employer with a large number of early retirees can easily make a claim on the money if it has a remotely plausible argument that it might have dropped benefits.
It's hardly surprising, then, to find out that the money turned out to be insufficient compared to demand. The program was supposed to last until 2014, but recent estimates indicated that it would likely run out of money by 2012. Yesterday, the administration admitted the money was effectively all used up when they announced that they were closing the program: No new claims will be accepted after the end of this month.
So a program begun in 2010 and designed to last until 2014 was shuttered less than half way through 2011. And that, according to the administration, is what makes it so great. Philip Klein notes a telling line from an oversight hearing about the program this morning:
During a Friday Energy and Commerce hearing, Republicans questioned Steven Larsen, the director of the Center for Consumer Information and Insurance Oversight at the Center for Medicare and Medicaid Services, about the quick burn rate. "It's a reflection of the success of the program," Larsen boasted.
Who's making money off the program? Mostly state and local governments, unions, and large corporations, according to a memo put together by Republican staff on the House Energy and Commerce Committee:
Over one-third of the $535 million spent by the ERRP in 2010 was spent on just five government entities. Fifty-six percent of the ERRP funding spent in 2010 ($298 million) went to government organizations.  
With a $57.8 million claim, California's Public Employee Retirement System was the biggest state beneficiary. Grants of between $20 and $38 million also went to public employee plans in Kentucky, Georgia, Texas, and New Jersey, according to the memo.
Unions and large corporations also took big payouts from the fund, reports Byron York:
The biggest single recipient of an early-retiree bailout is the United Auto Workers, which has so far received $206,798,086.  Other big recipients include AT&T, which received $140,022,949, and Verizon, which received $91,702,538.  General Electric, in the news recently for not paying any U.S. taxes last year, received $36,607,818.  General Motors, recipient of a massive government bailout, received $19,002,669.
The Obama administration is trying to sell the program as a winner, and its early end as a sign that it worked even better than expected. But it looks a lot more like yet another example of the many ways in which ObamaCare mixes poor planning with gratuitous taxpayer funded handouts. If that's success, I'd hate to see what failure looks like.