"Reason Saves Cleveland with Drew Carey" a Finalist for a Digital National Magazine Award!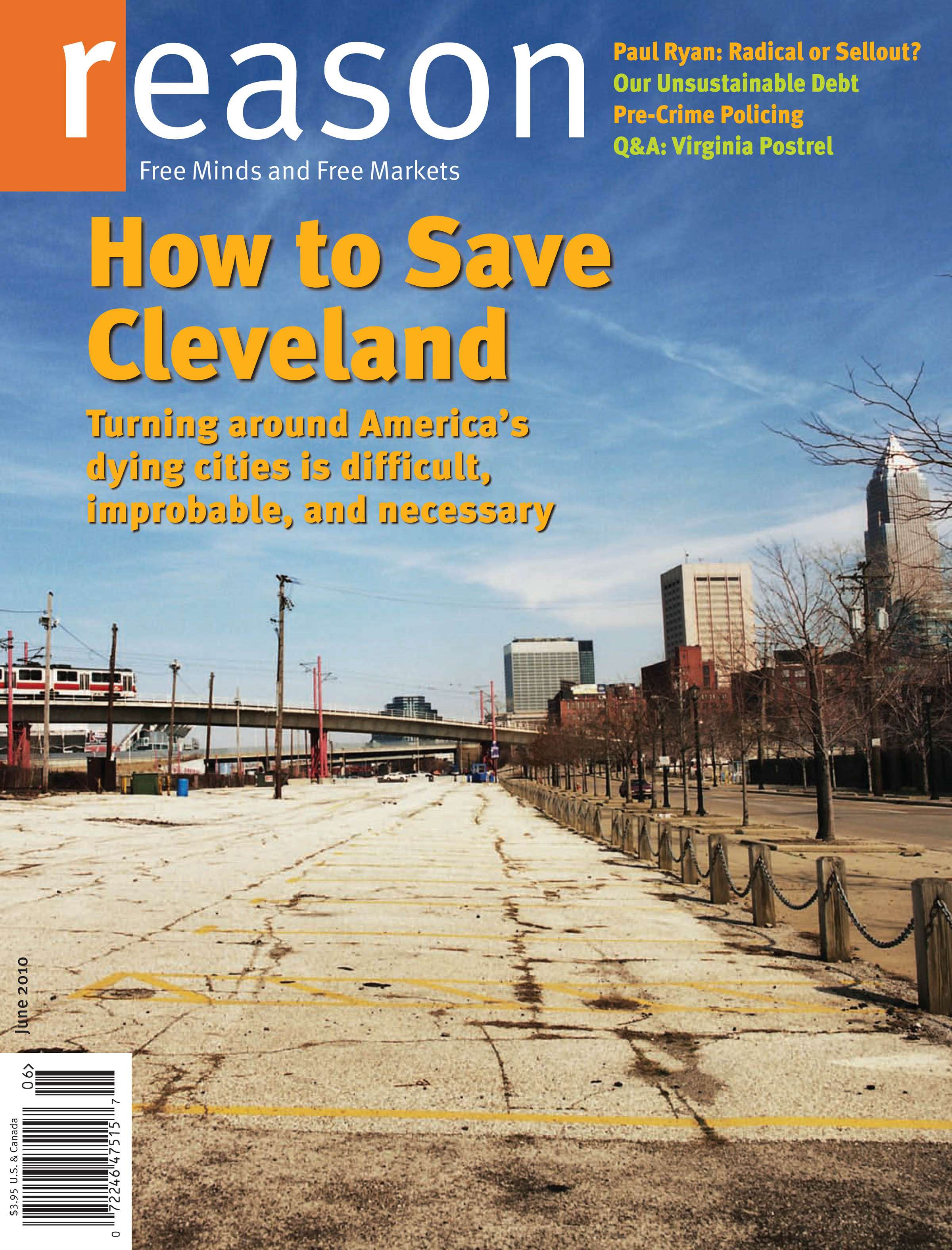 I'm happy to announce that Reason is a finalist for a digital National Magazine Award in the "multimedia package" category for our cross-platform work on "Reason Saves Cleveland with Drew Carey: How to fix the 'Mistake on the Lake' and other once-great American Cities."
The National Magazine Awards have long been recognized as the highest editorial honor in the field; this is the second year for digital awards (and the second year that Reason has been a finalist).
The multimedia package category "recognizes the imaginative use of interactivity and multimedia in the coverage of an event or subject." Other finalists include Fast Company, National Geographic, New York, and Virginia Quarterly Review.
Reason Saves Cleveland is, first and foremost, an original hour-long video documentary that explores what went wrong with a once-prosperous city that was last year named the most miserable city in America by Forbes. The series' six episodes do more than bemoan what Cleveland had become; they show how cities ranging from Chicago to Houston to Oakland have tackled problems such as education, depopulation, and business development in successful ways that harness market forces and innovation. We supplemented the documentary with a raft of policy and research tools and a special issue of Reason magazine, creating a resource that is relevant to all urban areas that are facing difficult times.
The video series was the brainchild of Cleveland native son Drew Carey, who also hosts; produced and written by Paul Feine; shot and edited by Alex Manning and Roger Richards; and narrated by me. Special thanks go to Reason Foundation president David Nott, who made the whole thing happen, to Reason mag editor in chief Matt Welch for pulling together a great special issue on the subject, and to Reason Foundation policy researchers who crafted a series of workable and effective policy recommendations.
The digital National Magazine Award winners will be announced tomorrow, so check back here to see if Reason snags the top honor.
And in the meantime, watch the series and scour the online resources available here.