Tim Cavanaugh Talks Musical Economy on WQXR, 4pm Eastern Sometime in the Future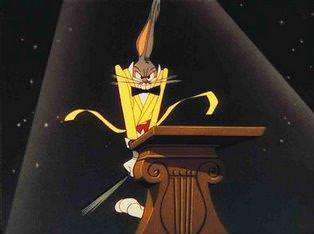 Correction: This is a taping, not a live broadcast. When I know the air time I will update.
National Endowment for the Arts Chairman Rocco Landesman says America has "too many resident theaters."
Symphony orchstras are going dickey-up all over the country.
Musicians are mad at conductors and audiences are ignoring both.
Is America become a no-class[ical] country?
Reason Senior Editor Tim Cavanaugh discusses the economics of music on WQXR, FM 105.9, today at 4pm Eastern, 1pm Pacific.
You can listen in New York at 105.9 on your FM dial, or listen live at wqxr.org.