Illinois Strips Gun Owners of Privacy
Illinois Attorney General Lisa Madigan ruled on Monday that state police were required by law to release the names of everyone holding a Firearms Owner Identification (FOID) card. Madigan, who we have to thank for the loose leashes on drug dogs, was responding to an Associated Press request for release of the names under Illinois' Freedom of Information Act,. The letter of that statute appears to be on her side. Arguments for such a step, though, are unconvincing. Providing one clue why the paper went bust, an unsigned editorial from the Chicago Sun-Times makes a particularly platitudinal case: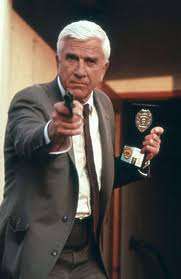 Licensed gun dealers and gun shows are not supposed to sell a gun to anyone who lacks a valid FOID, but who can say the system is working if all records are kept private?

We can't see how releasing just the names of the state's 1.3 million FOID holders poses much of a privacy risk, except perhaps for folks with truly unusual names. In a state as big as Illinois, a lot of people share the same name.

It's also true, we acknowledge, that this information is so scanty as to be of limited use in evaluating the effectiveness of the FOID program. But a bill, sponsored by Sen. Kirk Dillard (R-Hinsdale), that would make all FOID information private moves in the wrong direction.

We're not looking to inconvenience legal gun owners, even mildly. But our first concern is to keep guns out of the hands of people who shouldn't have them.
A Wednesday AP story lists examples of similar lists being made public in other states, leading to flaws in the permit regime being publicized. No mention was made of any negative consequences from publishing lists of gun owners, although it does note that Florida and Tennessee have since passed laws explicitly banning the practice. Illinois Republicans are pushing legislation and organizing a petition drive.
Lee Williams of the Illinois Policy Institute notes that, even if only uniquely named gun owners are targeted, criminals do make a premium off reselling firearms and they will strike when people aren't home to defend themselves. Protecting the privacy of over a million citizens who signed up for a FOID to comply with law should trump the media desire to uncover a few abuses that might or might not have led to crime.
More from Reason on gun rights or lack thereof here.