Post Office Warns of Pension-Triggered Default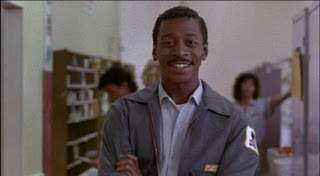 CNN.com has the story:
The U.S. Postal Service warned Wednesday that it may default on some of its financial obligations later this year after reporting yet another quarterly loss.

The USPS, a self-supporting government agency that receives no tax dollars, said it suffered a loss of $329 million in the first quarter of federal fiscal year 2011. That compared with a loss of $297 million a year earlier.

The agency has been suffering from an ongoing decline in mail volume, which has undercut revenues, while retiree health care costs have been straining its reserves. […]

The agency said it will be forced to default on some of its financial obligations this year unless Congress changes a 2006 law requiring it to pay between $5.4 and $5.8 billion into its prepaid retiree health benefits each year.

"The Postal Service continues to seek changes in the law to enable a more flexible and sustainable business model," Patrick Donahoe, the Postmaster General, said in a statement. "We are eager to work with Congress and the administration to resolve these issues prior to the end of the fiscal year."
Link via Instapundit.
The case for reducing government is becoming simpler by the day. Unless and until the public sector figures out to make pension promises sustainable, giving state agencies more money is a real and apparent threat to our fiscal and economic health. Government workers and the two major parties that have employed them have for decades used the guaranteed revenue stream of your tax dollars like an ATM machine. Now that there's no new Brinks truck in sight, they're panicking.
Did you know that according to Wikipedia, as of 2007 the Postal Service was the fifth-biggest business employer in the world, and that as of 2010 it was the second-largest civilian employer in the United States, just after Wal-Mart? So this is a 600,000-pension problem we're talking about here. Meanwhile, Obama administration officials remain much more concerned about the evil monopolists at Google.