Wood Burns Better: Updated
Update on 1/25: This post should have more clearly credited an article in The Cleveland Scene by Maude L. Campbell. The story is linked below in the text but is well worth reading in full. Other minor corrections have been made in brackets. We regret the oversight.
Midwestern Ents and their forest brethren sequestered a big sigh of relief when an Ohio coal-burning power plant shut its doors at the end of 2010. Why were trees worrying about burning carbon, you might ask? Plans were underway to convert the plant from coal to burning fresh cut wood.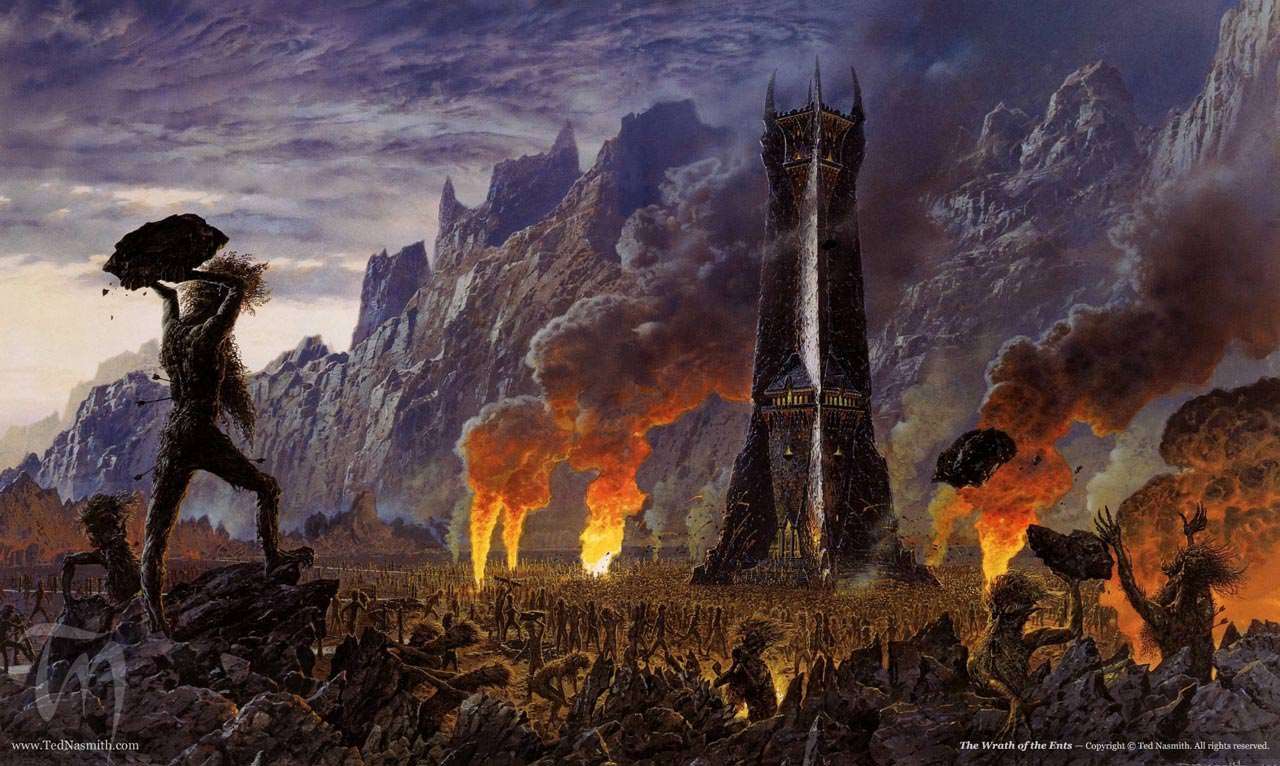 FirstEnergy of Shadyside Akron, Ohio, got interested in forest fuel sources after nudges from the Environmental Protection Agency (EPA), the Public Utilities Commission of Ohio (PUCO), and the renewable energy act passed in 2008 by Ohio's state legislature. That bill required that 25 percent of state energy be provided from "alternative" sources by 2025 and created resalable credits for those supplying non-fossil fuel power.
After years of ineffective EPA pestering, the Burger plant was on its way to getting shut down. Faced with a choice of closure (cost: 95 jobs), clean coal technology ($300 million plus), or conversion to biomass ($200 million), FirstEnergy decided to give the renewable energy option a try. PUCO never bothered to ask what FirstEnergy would be burning before throwing over half the available credits their way. Naturally, [as The Cleveland Scene explains], the power company decided to go with the most efficient option:
When the Ohio law was written, they were thinking, as many Americans were, that this type of biomass would be generated from waste wood or from annual crops. But what has in fact happened is that the utilities have found that's not the ideal fuel source," [the executive director of the Buckeye Forest Council Cheryl] Johncox says. "The ideal fuel source is wood or wood chips.
The 3 million tons of wood needed to power the plant would have doubled the amount of wood the state currently consumes. Once alerted to the plan, environmentalists got up in arms and filed a bunch of lawsuits. After sinking $15 million into the project, First Energy pulled the plug, claiming the plan was suddenly no longer cost-effective.
Ohio's flirtation with deforestation is a symptom of the wider distortions caused by America's energy independence obsession.The 2008 Farm Bill instituted the Biomass Crop Assistance Program with a modest $25 million. In 2010, Congress decided that wasn't enough and put $552 million into the program. A $45 a ton subsidy for sawdust has flowed to sawmills, driven up lumber prices, and made life far more difficult for composite wood manufacturers.
Asked to remedy the injustices, the Department of Agriculture claims the legislation makes no distinction between biomasses, as they overpay for the wet, heavy crops that provide less energy per weight.
Read more from Reason on renewable energy here.