Teachers Union Head Wishes Everyone Could Just Get Along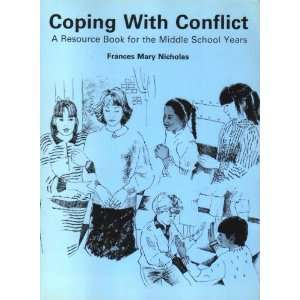 Randi Weingarten, the head of the American Federation of Teachers, has a piece up at HuffPo complaining that bad school reformers are causing all of this telegenic conflict. Collaboration is vastly preferable, says Weingarten, even if it doesn't make for heart-wrenching documentary footage.
And collaboration has its place. But all of the instances of successful collaboration Weingarten cites are merely successes in creating collaborative projects.
Because the district and the union had built a relationship based on trust, they…took on the very difficult task of crafting a new form of school governance, and, together, have taken promising steps to turn around these schools.

Working with other Appalachian Ohio school districts, [the union ahe the district] have joined forces to create a comprehensive model to transform rural education and improve student outcomes.
She offers no direct evidence that student outcomes have actually improved—not even links to outside sources. There are two reasons for this: 1) Teachers unions around the country have systematically opposed data-driven analysis, so she can't cite improved test scores as a simple way to convey improved quality of education because that would imply that test scores could also be used in hiring and firing decisions, as well as teacher pay. 2) Despite repeated claims that the goal is to produce better outcomes for students, that goal is often subordinated to the task of making sure all of the relevant grown-ups are getting along nicely—without all of that conflict Weingarten deplores.
Those who are serious about improving schools recognize that conflict is a destructive force, especially in the lives of children. Indeed, in my many years as a teacher and union leader, I have never seen a district that produces great results for students in an adversarial, us-versus-them environment. And mass firings, school closures and attacks on teachers are not the formula for successful schools.
Conflict does not automatically yield destruction, and the kind of "adversarial, us-versus-them environment" that Weingarten laments is only possible when both sides decide to tangle. When it comes to education, both sides are quite often acting in good faith, trying to do what's best for kids. But there is legitimate disagreement about the best methods. Conflict isn't a sign of dysfunction in education reform. It's a sign that both see that there is a lot at stake, and are unwilling to go along to get along.