How a Part-Time Blogger Changed the Face of Baseball's Hall of Fame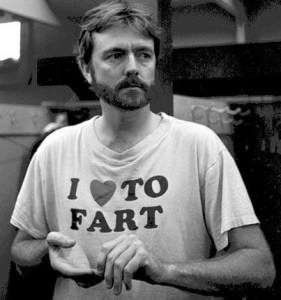 Today, the great 1970s and '80s pitcher Bert "Be Home" Blyleven (stats here) was elected by baseball writers into the sport's Hall of Fame in his 14th and penultimate year of initial eligibility. Though my ignorant colleague Nick "Ed Kranepool" Gillespie remains a Blyelven denialist, there had long been a strong case that the Dutch-born curveballista was the most deserving player on the outside of Cooperstown looking in. And therein lies a great story of potential interest even to people who despise all sports.
Seven years ago, the president and chief investment officer of Lederer & Associates Investment Counsel in Long Beach, California, a guy by the name of Rich Lederer, began spending some of his off-hours writing analysis on the Interwebs about Blyleven's overlooked case. As John Paul Morosi of FoxSports.com wrote this morning:
Blyleven has climbed steadily in the Baseball Writers' Association of America voting since the founding of Lederer's website. Blyleven, who polled below 30 percent on his first six times on the ballot, reached 74.2 percent last year. That did not happen by accident. […]

[Lederer] targeted the people whose opinion of Blyleven mattered most — the hundreds of sportswriters who form the Hall electorate.

So, Lederer wrote and blogged and analyzed. He called and emailed writers. He even attended the winter meetings once — direct marketing, if you will. He targeted writers who had a national profile and might therefore influence other votes.

It has been a grassroots campaign, unlike any other in the Cooperstown annals. Lederer is demonstrating that a part-time blogger — an entity unknown to most sports fans and journalists one decade ago — can shape opinion within one of the game's most traditional organizations. […]

"The Internet flattens the world a little and allows someone like me to have a say, an audience, and indirectly participate in the discussion," Rich Lederer said. "I enjoy that. If not for the Internet, it would be next to impossible for me to have an impact on those types of things."
What's especially fun about this Army of Davids moment is watching the petulant and defensive reaction from sportswriters who know they are on the losing end of history.
More on Lederer's Quixotic campaign here, here, and here. I grew up down the street from Rich (our families were close), and interviewed him on my personal website back in 2005.