Reason On the Air: Tim Cavanaugh Talks George W. Bush's Memoir with Chris Reed: 7:33 PST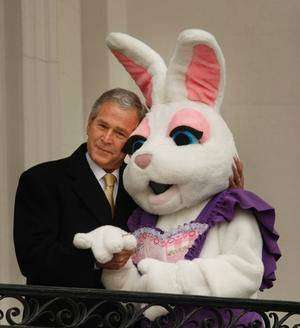 His memoir may already have edged out Bill Clinton's as history's top-selling presidential tell-all. So did George W. Bush do a heckuva job on Decision Points, or is the book an exercise in "simpleminded sententiousness" that seems to have been written by "an admiring sidekick who is familiar with every story Bush ever told but never got to know the President well enough to convey his inner life"?
Did George W. Bush have an inner life?
Find out as San Diego Union-Tribune columnist and KOGO radio host Chris Reed talks Decision Points with Reason senior editor Tim Cavanaugh
Tonight 7:33 PST, 10:33 EST.
San Diegonians can tune in to KOGO at 600 AM.
Others can listen live at kogo.com.
Reason TV spoke with Reed recently about the false promises of California Democrats: