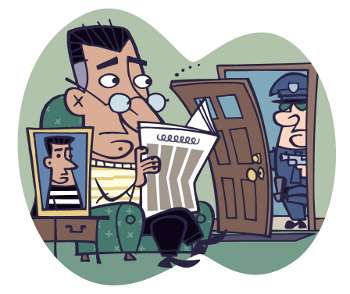 Immigration and Customs Enforcement raided Orlando Boveda's home in Hialeah, Florida, tearing every door in the place off its hinges and throwing Boveda to the floor. The officers were looking for his son Michael. This surprised Boveda, as Michael had been in the Broward County jail for the last 10 months.
Attorney Brittney Horstman was scheduled to visit a client in a Florida federal detention center. But when she went through the metal detector her underwire bra set it off, and guards refused to let her in. She reminded them that federal officials sent out a memo a few years ago specifically telling guards that they must allow attorneys wearing underwire bras in, but they wouldn't relent. So she stepped into a restroom and removed her bra. The guards still refused to let her in—this time because the prison's dress code requires women to wear bras.
Australian customs officials say they will apologize to Neil Parry, a man arrested at Darwin Airport after field tests indicated that some bottles he was carrying contained drugs. He spent three nights in jail and had his boat and the houses of two friends searched before other tests showed the bottles actually held shampoo and conditioner.
New York City officials have agreed to pay $9.9 million to Barry Gibbs, who spent 19 years in prison after a corrupt detective framed him for murder. That detective, Louis J. Eppolito, was later convicted of several crimes, including murder, that he committed while working for the Mafia.
The Milwaukee school system, facing a huge budget deficit, has laid off hundreds of teachers. At the same time, the Milwaukee Teachers Education Association has taken the school board to court to force it to cover Viagra and other erectile dysfunction drugs in its health insurance plans. The school board says the benefit would cost about $786,000 a year.
The U.S. Army is investigating claims that 80 to 100 soldiers at Fort Eustis in Newport News, Virginia, were confined to their barracks after they declined to attend a concert by a Christian band. The concert was part of the "Commanding General's Spiritual Fitness Concerts" series, which featured only evangelical Christian acts.
In Troy, New York, Nicholas Nigro was standing in his home videotaping an altercation between police officers and a college student when one of the officers noticed him and went over to shut the door. When Nigro protested, he was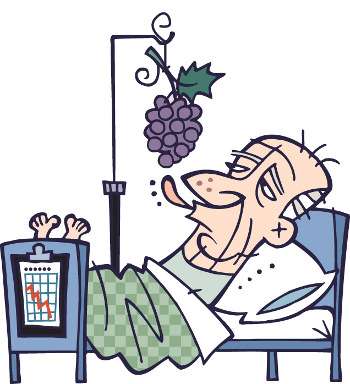 arrested for disorderly conduct and possessing an open container of alcohol.
A report by the charity Age U.K. found that many elderly patients are left to starve in National Health Service hospitals. The study found that nurses often place trays out of patients' reach or do not give them needed help cutting food or opening covered plates and other containers.
Charles Oliver