Looking for a Few Good Flakes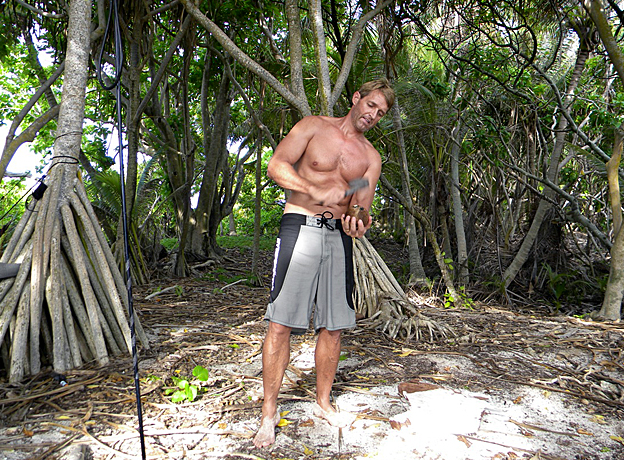 There's a new online magazine/foundation/book thingie called The Good Men Project, which aims to be a new type of men's publication with the nonprofitty goal of helping at-risk youth, and they have just come out with a list of their Top 10 Good Politicians (stop snickering!). I contributed to their selection and description of Number 6 (coincidence??), Rep. Jeff Flake (R-Ariz.):
"Jeff Flake is that rare creature in Washington," said Matt Welch, editor of Reason. "He's someone who elevates principle over party, choice over control, and good governance over doling out goodies to his constituents." […]

"When today's Tea Party bandwagon was busy supporting every Republican power grab in Washington," Welch said, "Flake was admitting as early as 2006 that there's 'nothing we've done as Republicans that ought to make libertarians excited about our record.' He's a serious man in an unserious town."
Yeah I know, that second graf doesn't make much sense, time-space continuum-wise. Sue me! The GMP goes on to interview El Flake-o. Excerpt from that:
If you were making a list of politicians you respect for both their integrity and their dedication to the ideas they believe in, what man—from a party other than your own—would you be sure to put on the list? And why?

Ron Kind (D-Wisconsin). Over the years, I've watched Ron stand up to both his party and his constituents—his party when he has sponsored or voted for ethics measures that his leadership hasn't been fond of, and his constituents when they pine after farm subsidies that Ron does not believe in providing.
Other pols of note on the list—Mitch Daniels, Paul Ryan, Al Franken, and Bernie Sanders.
From the Reason archives: The GOP purging of Jeff Flake, Flake's 2008 list of three particularly bad laws, Flake vs. Ron Paul on earmarks, and two Reason.tv videos: How the GOP can get it's groove back (from December 2008), and why the Cuban embargo is wrong: